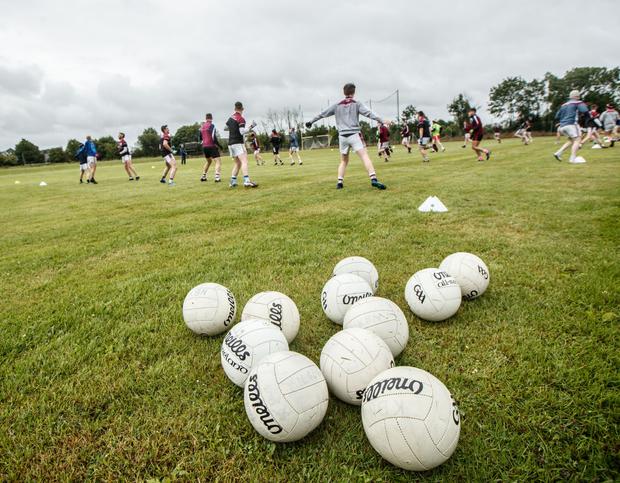 SDLP Communities Spokesperson Mark H Durkan MLA has expressed concern about the financial support awarded as part of the Sports Sustainability Fund, as severe disparities have come to light.
Sport NI has today announced further financial support for sporting bodies as part of a package worth £22.4m through its Sports Sustainability Fund.
In total, 29 different sports governing bodies received the grant money as part of an additional raft of funding from the Department for Communities to support sporting bodies through the pandemic.
Ulster GAA was the big winners of the latest round of funding, receiving just over £7.3million of the £22.4m fund allocated for the 180 clubs that requested aid.
The Irish Football Association received over £6.5m for its 77 clubs, while Golf Ireland received £4.2m. The IRFU Ulster Branch received £2,235,530 to round off the biggest sums handed out.
The Foyle MLA urged Minister Deirdre Hargey to publish the criteria used to award these funds and said it must be based solely on need.
Said Mr Durkan: "For many months the SDLP advocated on behalf of sports clubs, who had lost income as a result of covid-19.
"Indeed, many of these organisations, including local grassroots sports clubs, shifted gear and delivered food and vital supplies to the most vulnerable in our community.
"While we welcomed the announcement of a significant funding package in the Sports Sustainability Fund, as always the devil is in the detail and there appears to be significant disparities in how this funding was allocated.
"The fact that Royal County Down Golf Club received more than £1.5m in funding from this fund, more than 35% of the funding golf clubs across the North received has certainly raised a few questions.
"This huge financial award stands in sharp contrast to funds provided to other sports, such as boxing who received just over £60k for clubs across the North of Ireland.
"This Sports Scheme, worth more than £25m in public money, must be administered fairly, robustly and based on need.
"I urge Minister Hargey to look into the obvious disparities and publish the criteria that was used to decide how much financial support each organisation received, how some received hundreds of thousands of pounds and some got nothing.
"It is crucial that the public have confidence in the fairness and robustness of these financial support schemes and the confidence will be lacking until these issues are addressed."
Tags: