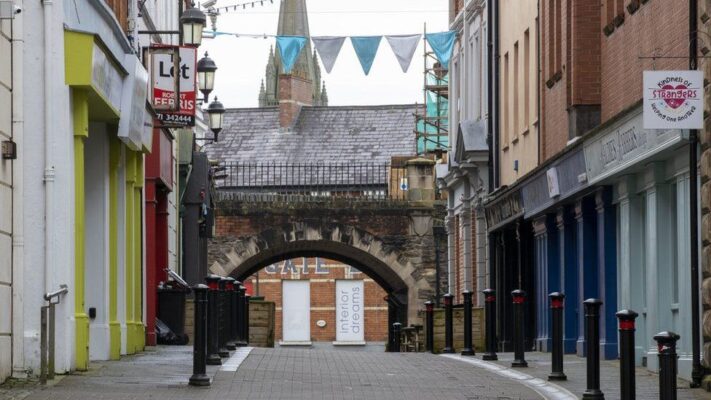 THE Stormont Executive will meet again today, Tuesday, March 2, with ministers hoping to sign off a plan for the North of Ireland's recovery from lockdown.
Its expected publication on Monday was delayed, with civil servants asked to finalise details.
The blueprint will not include dates but will focus on nine areas across social and business settings.
Each section will have five steps out of lockdown, with progression led by health data.
Those factors include the infection rate of the virus, known as the R number, hospitalisations, vaccine rollout and progress in testing and tracing positive cases.
There will also be a "rolling review" every four weeks. Passing through each of the five phases will depend on a "range of evidence".
It is understood that the document states that there is a concern of moving out of lockdown too quickly.
Derry City and Strabane District Council is currently in its third lockdown.
It went into a second lockdown on OcTober 5 after new cases of Coronavirus dramatically rose.
Figure released on Monday for Sunday showed only nine new positive cases within the council boundary and no further deaths.
The plan will also state that with the emergence of new variants, it is important the approach is "cautious" and that keeping the R number under one and "as low as possible" is the best way to suppress the virus.
It is understood the Covid-19 lockdown exit plan will include nine "pathways" to take account of various parts of Northern Ireland's society and economy.
The nine pathways are:
Sports and Leisure
Work
Education
Worship and Ceremonies
Retail
Travel and Tourism
Hospitality
Culture
Home and Community
Last week, First Minister Arlene Foster said the executive would also take into consideration "not only local data but emerging evidence from other jurisdictions too".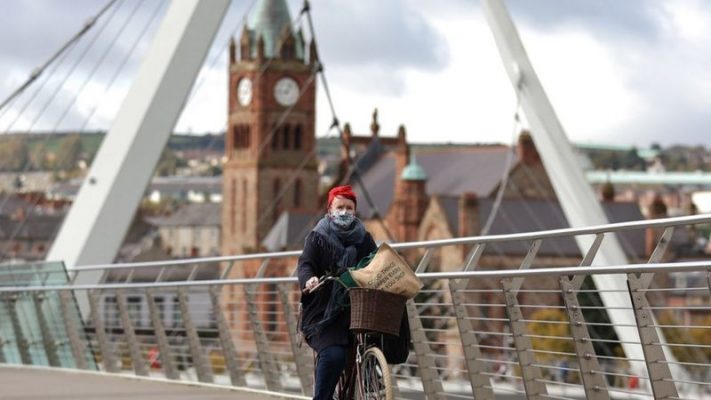 The North of Ireland's lockdown has been extended until Thursday, April 1, with a review due on Thursday, March 18.
In England and Scotland, lockdown exit plans that include target dates for easing restrictions have been published, but the respective governments have said lifting of the rules will only happen if certain conditions are met.
In the Republic of, lockdown restrictions have been extended until Easter Monday, April 4.
The executive's pathway-to-recovery plan will include details on the reopening of schools in the North of Ireland.
Children in pre-schools and pupils in primaries one to three are already expected to be the first to return to class next Monday, 8 March.
They will be followed by pupils in years 12 to 14 on 22 March.
Pupils in other years do not yet know when they will return to school.
Last week, education and health officials agreed to carry out more work on further timelines for the return of all pupils to classrooms.
It is understood that those discussions have been continuing, but more details are not expected on that issue until later this week.
Tags: