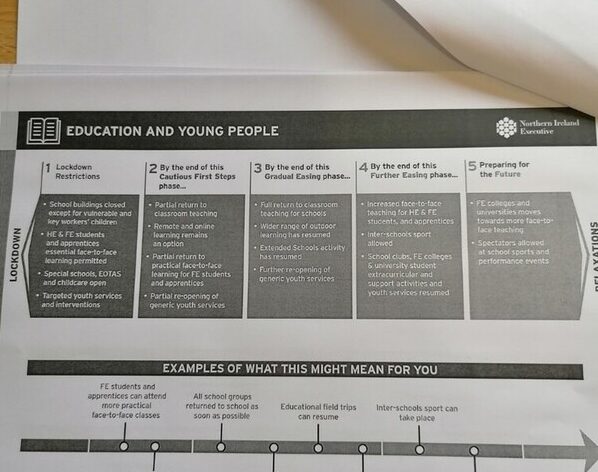 A five-step plan for easing the coronavirus lockdown in the North of Ireland has been agreed by the Stormont Executive.
Unlike plans announced in England, NI's blueprint does not include a timetable for reopening the country.
Deputy First Minister Michelle O'Neill will set out details in the assembly at about 3.45 pm on Tuesday afternoon.
Progression for each of the nine pathways across social and business settings will depend on key health criteria being met.
Step one represents the current lockdown restrictions in place, with steps two to four allowing an easing of the rules and the final step entitled preparing for the future.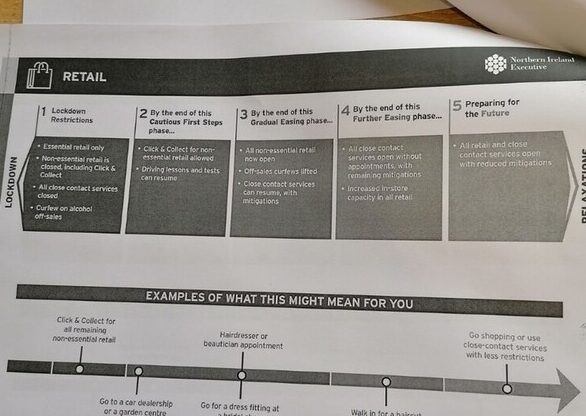 The first easements will allow changes to rules on people meeting others outdoors at their homes, changes to restrictions in places of worship and a partial return to classroom teaching.
The stay-at-home message put in place at the beginning of the lockdown will also be relaxed, it is understood.
However, passing through each of the five phases will depend on a "range of evidence".
Beginning with current "Lockdown Restrictions", it moves to "Cautious First steps" before a "Gradual Easing phase", with a "Further Easing phase" and "preparing for the future".
Covering the nine sections: Education and young pe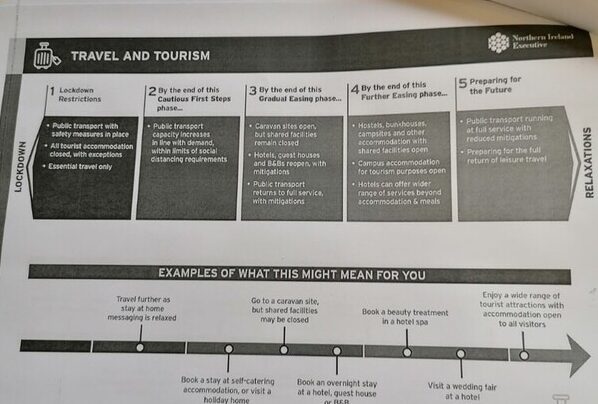 ople, retail, hospitality, sports and leisure, culture, travel and tourism, worship, work and home – it details restrictions each step will involve and also sets out examples of permitted activities.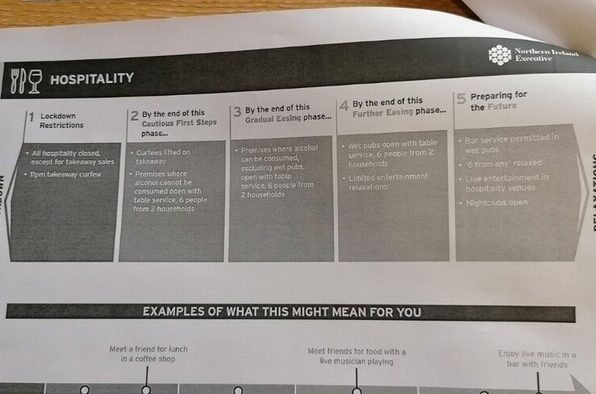 The current restrictions are in place on Thursday, April 1.
But the Executive is due to review the current lockdown restrictions on Tuesday, March 16, when the current data on infection rate and hospitalisations are assessed.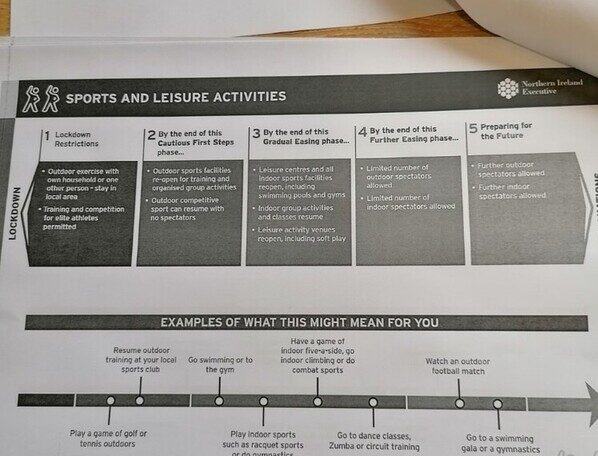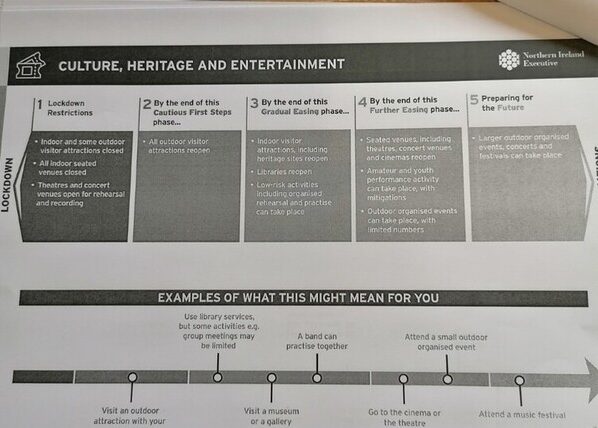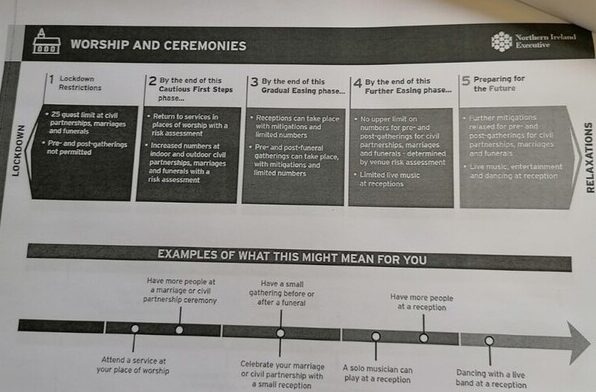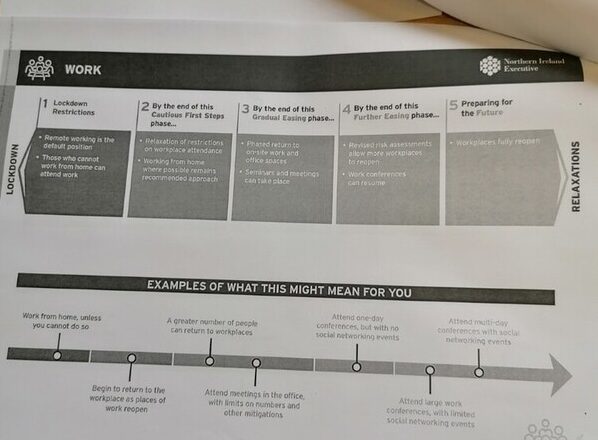 Tags: