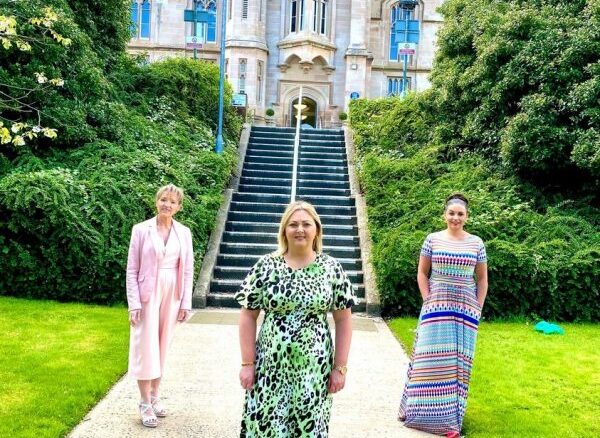 SINN Féin's Education spokesperson Karen Mullan has said it's vital that progress on transforming Derry's three Gaelscoileanna continues.
She was sSpeaking after meeting with the new Chief Executive of Comhairle na Gaelscolaíochta and local schools.
Said the Foyle MLA: "We welcomed the Chief Executive of Comhairle na Gaelscolaíochta, Ciarán Mac Giolla Bhéin, to meet with local schools and look at progress on the 2019 report on area planning and delivering capital investment.
"Irish medium is the fastest growing education sector in the North and it's important that we continue to press ahead with the transformation of the city's three Gaelscoileanna.
"The Minister of Education recognised the sustainability of Derry's three schools last year so there is an onus now to deliver.
"These schools have been in temporary accommodation for decades and now they need and deserve new facilities to provide a first-class education to our children."
Tags: