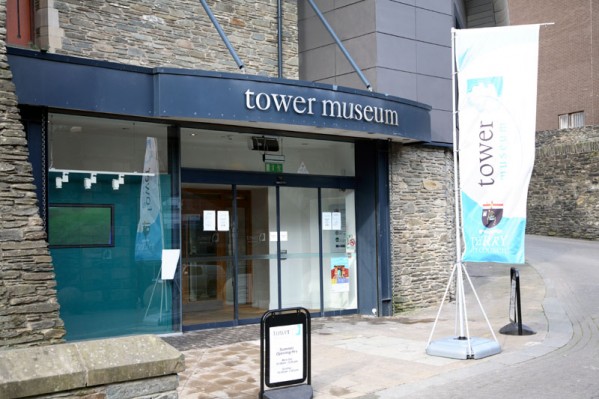 LOCAL groups are being invited to apply for grant support for projects and events to commemorate the centenary of the establishment of N. Ireland through Derry City and Strabane District Council's Decade of Centenaries 2021/22 Fund.
On May 3rd 2021 a century will have passed since the state became a separate legal entity under the Government of Ireland Act 1920, following the partition of Ireland. Any group with plans to mark the historic anniversary can now apply for funds of up to £2,000 from an overall £20,000 grant.
Applications must be submitted to Council by 12 March 2021 for any eligible activity planned up until the end of March 2022.
The fund will be community focused aimed at enabling local groups to play their part by marking the events of 1921/22.
The fund is part of Council's wider Decade of Centenaries Programme, delivered as part of the Peace IV funded Creative Centenaries Project, which has supported a diverse array of events and activities marking historic anniversaries since 1916.
These have featured a series of popular exhibitions including the 1916 Exhibition and the current Making History Exhibition and Dividing Ireland Exhibition – The Origins, Impact and Legacy of Partition.
Mayor of Derry City and Strabane District, Councillor Brian Tierney, encouraged interested groups to apply.
"The funding is the latest chance for local groups to provide opportunities to explore and understand the complex and fascinating history of our country," he explained.
"This is the latest facet to come under the spotlight as part of the Tower Museum's focus on the Decade of Centenaries which has been looking back on a century of events which have shaped our country and our lives today.
"This year restrictions will mean that any planned programmes or events will have to be carefully considered in line with the health guidance, so I would ask groups to keep this in mind when making their submissions.
"It's important for local communities to be able to share stories and experiences that give some perspective to our cultural differences and promote better understanding and acceptance for our younger generations."
Curator at the Tower Museum Roisin Doherty said: "The Decade of Centenaries has provided a fantastic platform for all communities to tell their stories and create a narrative for our society that everyone can relate to.
"To date all our events have been extremely popular and this year will offer another opportunity to explore a unique chapter of our past that has had a significant impact on our society today.
"Because of the challenges presented by Covid-19 we are asking people to come up with creative ways to mark this historic moment, perhaps looking at online programmes or smaller scale events."
The deadline for submissions for the Decade of Centenaries Fund is 12 March 2021 and applications should be sent to guildhall@derrystrabane.com.
For more information on the full criteria please go to: www.dcsdcgrantaid.com/decade/
Tags: