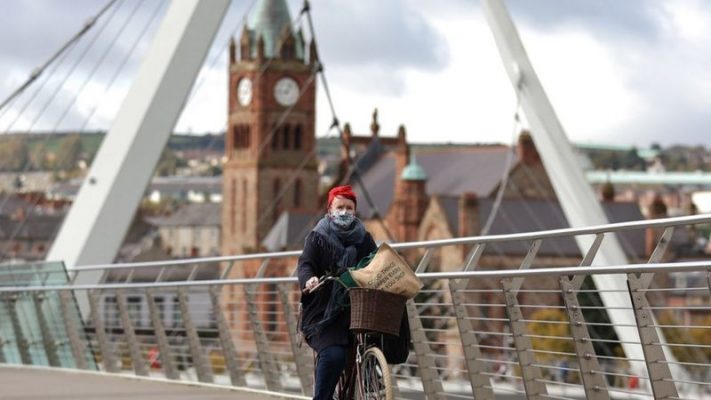 THERE is speculation the North of Ireland's lockdown restrictions could be extended again when Stormont ministers review them later on Thursday.
Measures were imposed on 26 December to manage the spread of Covid-19, with the executive promising frequent reviews.
The return of some pupils to schools is also due to be discussed by the Northern Ireland Executive.
It is planned that a limited number of year groups will go back to class on 8 March.
However, any wider return of pupils will be a phased one.
It is understood that young pupils in primary schools or possibly exam classes in post-primary, but not both groups, are most likely to return to class in early March.
Health officials have been urging caution against any easing of the restrictions, warning that relaxations must be gradual.
It falls to the five parties that make up Stormont's power-sharing executive to decide whether to extend restrictions beyond 5 March or begin the process of lifting them.
Health Minister Robin Swann is expected to bring a paper to Thursday's meeting, setting out the latest assessment of Covid-19 statistics in Northern Ireland, along with progress of the vaccination programme.
Minsters will be told that Covid-19-related deaths are falling significantly and that the average number of daily positive tests has fallen from 414 cases to 304.
They will also hear that the average weekly number of hospital admissions have gone from 192 to 106, but that while admissions have slowed, many patients recently admitted will remain in hospital for some time to come.
The Executive will also consider an update on new variants of the virus.
However, some business organisations have been calling on the executive to set out a plan to help restart Northern Ireland's economy.
On Wednesday, First Minister Arlene Foster said it was important for the executive to set out a "positive" pathway to help society recover from lockdown.
She said she recognised schools needed to reopen fully, businesses needed support and that she was concerned about "many people in relation to their mental health".
The executive's Covid-19 taskforce has been working on a pathway to recovery blueprint, but it is not expected to include indicative reopening dates.
It is also not clear yet when the document is likely to be made public.
Apart from those in special schools, the vast majority of pupils in pre, primary and post-primary schools have been out of the classroom and learning remotely since Christmas.
The executive had previously decided that some might be able to go back into school on 8 March but said it would discuss that further at Thursday's meeting.
It is understood that any return will be "phased" by year groups.
Pupils in P1 to P3 in primary schools or those in years 12 to 14 in post-primaries facing exams – though not both groups – are those most likely to be back in school on 8 March.
But that will be a decision that the executive will have to make – though they probably will not take any decision on the return of pupils until next week.
They are also unlikely to give an exact timescale for the wider return of all children to class but it is highly likely that many will not be back in school until after Easter.
Tags: