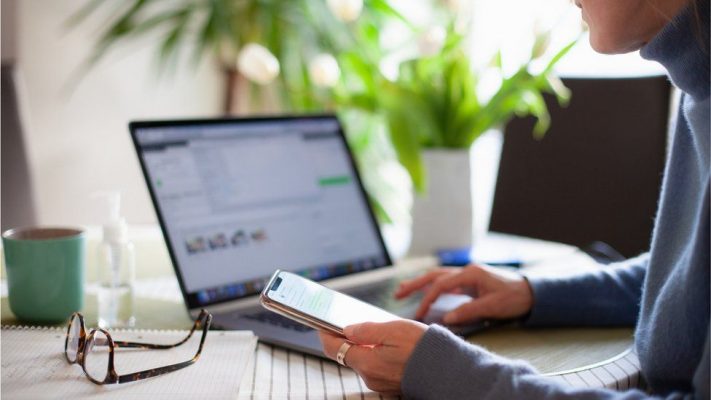 THREE mobile phone networks have agreed a deal to build and share masts to improve 4G in rural parts of the North of Ireland.
O2, Three and Vodafone could construct up to 11 masts.
The project is part of the UK government's £1bn Shared Rural Network (SRN) programme, aimed at improving rural internet access.
The building of the masts will depend on finding land and the granting of planning permission.
The term 4G stands for fourth generation and refers to mobile network technology that allows compatible devices to benefit from faster internet connections.
The SRN was agreed by the government, network operators and regulator Ofcom in March 2020.
It aims to improve coverage throughout the UK, with a target of boosting coverage to at least 85% of the North of Ireland from the current 75%.
Dr Rob Matthews, community manager at Vodafone, told BBC's Good Morning Ulster programme the project will benefit consumers.
"The industry agreed to spend £500m on improving coverage where it was patchy and the government agreed to put £500m to areas with not spots [areas with no 4G]," he said.
"For the past year Vodafone has been working on its plans to deploy coverage to 88% of the population and this deal today will see us reach 93% of geographic coverage in Northern Ireland.
"We've agreed with Telefonica (O2) and Three to roll out 222 masts across the UK and each operator will share the masts.
"Eleven of those will be in Northern Ireland focusing on areas where there might be patchy or single operator coverage.
"What the pandemic has shown us is that there is a huge demand for 4G service and this deal will make sure consumers have greater choice so they're not tied to one particular operator."
The company said achieving 100% coverage is extremely difficult due to the nature of how radio waves work and how masts are powered.
Construction of the masts is set to begin this year.
It is scheduled to be completed by 2024 in line with the agreement reached with the government and Ofcom.
Tags: