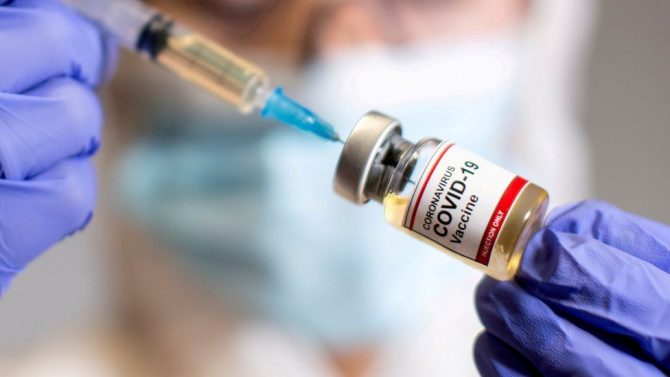 NUMBERS being immunised at the North of Ireland's vaccination centres have declined as the phase focused on healthcare workers comes to an end, the Department of Health has said.
Health trusts are now planning to invite clinically extremely vulnerable (CEV) patients to receive their vaccine.
The department said CEV patients would be contacted in due course.
It also urged healthcare workers to take up the offer of a jab quickly.
The department also said that there was no "diminution" of work at vaccine's centres after a letter from the Southern Health Trust indicated that the need for some vaccinators would be "limited" in the next four to six weeks.
The letter was sent by the trust to vaccinators working at South Lake Leisure Centre in Craigavon.
It said that there was not the same need for some vaccinators "because we have staff who require shifts delivering vaccines to make up their core working hours".
It acknowledged that some "will be disappointed not to be able to work as part of our vaccination team and also avail of the opportunity to work additional hours" but that there will be times when vaccinators will be needed "at short notice".
In a statement, the Department of Health said: "We are advised that as some services are currently stood down – eg school nurses – this has allowed staff from these services to be redeployed to the vaccination team.
"This has allowed other staff to be released from vaccinator shifts back to their substantive posts, given the pressures on hospital services.
"That is what the letter was referring to – not about any diminution of the vaccination centre's work."
The speed at which the vaccines are being delivered has slowed somewhat over the past week, according to official government data, but Northern Ireland remains one of the vaccination success stories.
The Department of Health said the NI vaccination data for 23 and 24 January – as reported at UK-wide level – "is only partial information as it does not contain the GP vaccination figures".
"Demand at the trust regional vaccination centres has started to decline as we are coming to the end of HSC workers receiving their first dose of a vaccine," the department said.
"So trusts are now working hard to invite their clinically extremely vulnerable patients into these regional centres to receive their vaccine."
The Department of Health said that a further announcement on the timing of the start of vaccinations for those aged 70 and over, the wider clinically extremely vulnerable (CEV) group and those aged 65 and over will be confirmed later this week.
More than 150,000 people in the North have already received a Covid vaccine – 10.5% of the adult population.
Tags: