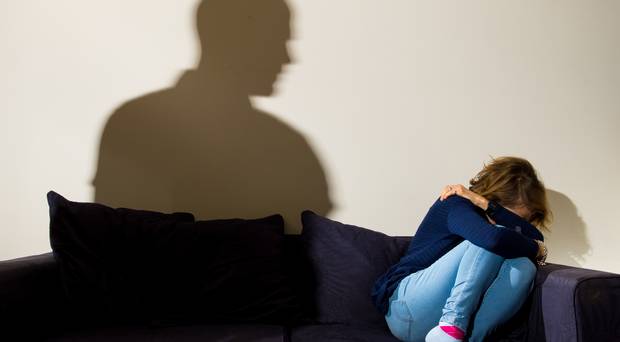 NEW domestic abuse laws for the North of Ireland should give victims "more confidence" to report such crimes, Naomi Long has said.
The Justice Minister was speaking ahead of landmark legislation finishing its final legal hurdle at Stormont on Monday.
The laws have been long-awaited, after the NI Assembly's collapse in 2017 stalled the process.
It will mean coercive control becomes an offence in the North of Ireland for the first time.
Coercive control includes psychological abuse and non-violent intimidation.
Mrs Long also revealed to BBC News NI that she will introduce new, separate legislation to the assembly on Monday to make stalking a specific offence in Northern Ireland.
The North of Ireland is the only part of the UK that does not have anti-stalking laws.
The minister had intended to introduce it before Christmas, but said she was "confident" the stalking bill would make it into law before the end of the assembly mandate in 2022.
Last year, it emerged there had been three domestic killings in Northern Ireland since the start of the coronavirus lockdown in March.
Mrs Long said she recognised the domestic abuse legislation had "taken longer than most victims would have hoped".
She said: "I hope this does lead to a change in the conversation, the law will provide a robust definition of what domestic abuse looks like.
"There is no shame for a victim of domestic abuse – it is not their fault, and I hope it will give them confidence to report because by doing so, we will have more survivors of abuse as opposed to victims." She said those who perpetrated domestic abuse could expect to face the full force of the law.
Convictions for the most serious domestic abuse offences will carry a penalty of up to 14 years in jail.
The effect that domestic abuse can have on children is also reflected in the legislation, with enhanced sentences possible in cases where:
The victim in a relationship is aged under 18
Where a child sees, hears or is present during an incident of abuse
Where a child is used to abuse a victim
Mrs Long said it is hoped the legislation will start to take effect in the "latter half" of this year, with training being rolled out across the justice sector for staff working with victims and survivors.
Louise Kennedy of Victim Support NI described the progress of the new laws as a "very good thing for victims of crime".
The provisions dealing with coercive control were important to outlaw "unacceptable behaviour", she added.
"Any victim of abuse will tell you this is not just a few unkind words – this is a systematic pattern of psychological attack on a person to rob them of self-esteem, isolate them from friends and family, restrict their freedoms, restrict their access to money or threaten violence to make sure they stay subordinate," she added.
Ms Kennedy said the protection against stalking bill would "shine a light" to show that anyone can be affected by it.
Tags: