HOSPITALITY chiefs believe it will be after St Patrick's Day before pubs and restaurants in Derry and across the North of Ireland will reopen to the public again.
With the North of Ireland recording another 22 Covid-19 deaths and 705 new infections yesterday.
Sadly, two of those deaths were recorded in the Derry City and Strabane District Council area bringing its total under the Department of Health statistics to 112.
Bar and restaurant owners are bracing themselves for a further three months of lockdown.
Some believe it could be after Easter Sunday, April 4, before the hospitality industry will be allowed to reopen its doors and start trading again.
Derry is now into its third lockdown – it went a second lockdown last October 5 after a huge spike in Coronavirus cases across the council district.
The lockdown has had a huge impact on football in the city with around a third of local taxi drivers quitting the business.
Hospitality Ulster chief Colin Neill said: "It is hard to see anything open hospitality-wise before St Patrick's Day."
Mapping being considered by Stormont Executive ministers will see schools reopen following the February half-term holidays, non-essential shops in March, restaurants around the beginning of April, and non-food pubs after the Easter break.
However, this is entirely dependent on current infection levels being dramatically reduced and maintained for a period of time.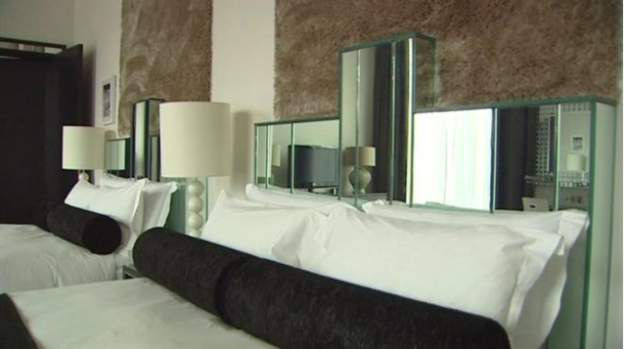 Colin Neill says the current lockdown, which his members agreed to with a "heavy heart", is wreaking havoc on the industry.
He explained: "Hospitality is being used unfairly as a controllable risk to balance out uncontrollable risks like house parties.
"With a heavy heart we agreed to the latest lockdown, which comes with a high price with businesses never reopening and jobs lost.
"It is now 299 days since Boris Johnson announced the first lockdown and non-food pubs have been open on just 23 of those days.
"This comes against a backdrop of pub and restaurant owners introducing the most effective coronavirus preventive measures out of any business in Northern Ireland."
What most hospitality bosses agree on is an end to the stop-start measures witnessed last year, where they were allowed to open for a period before being closed at short notice.
Tags: