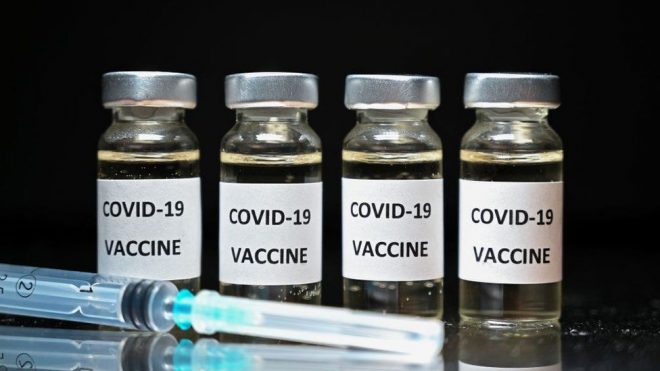 THE NORTH of Ireland's goal to start a mass COVID-19 vaccine rollout by summer is "achievable" but IT hinges on supply, a leading GP has said.
The Department of Health published its plan to deliver vaccines in Northern Ireland on Tuesday.
Dr Alan Stout said the timeline was "very sensible" but was "almost 100%" dependant on getting enough of the vaccine.
As of Monday, almost 92,000 people in the North had received at least one dose.
Dr Stout, the chair of NI's GP committee, said practices needed another 22,000 doses to finish vaccinating people aged over 80.
Speaking to BBC's Good Morning Ulster, he said he was "very confident" the next doses would come through shortly.
"I have been overwhelmed by the desire of practices, the determination just to get going and the one thing we need to give them is vaccine – we need to get the supply in as quickly as possible.
"This is such a good news story that everybody wants the vaccine and everybody wants to give it."
The plan is for the vaccine to be given to the general population in summer 2021.
GP clinics should have received their first delivery of the vaccine by Tuesday.
Responding to reports in The Daily Telegraph that GPs administering the vaccine in England had been asked to "slow down" to let other regions "catch-up", Dr Stout said Northern Ireland had taken a different approach to how it rolled out vaccines to GPs.
He said vaccines were shared among all practices in the North of Ireland.
"We just don't have the full amount of vaccine in practice to give. We could have given all of the vaccine that a certain number of practices needed to start with but there were issues with inequality and discrimination … so that's why an amount has gone to every single practice, so at least they have some."
Meanwhile, Northern Ireland's chief medical officer warned that there are "some hard yards to go" and lockdown would not be ending soon.
"I'm not certain we will be emerging from lockdown in February. I think that would be optimistic in the extreme," said Dr Michael McBride.
Dr McBride said restrictions would be in place for a considerable number of months, until a time when more of the population who are extremely clinically vulnerable are vaccinated.
He said he expects the number of hospital inpatients to continue to rise "until some time in last two weeks in January".
A further 1,205 cases of the virus were reported by Northern Ireland's Department of Health on Tuesday.
Twenty-two more people have died with the virus, taking the department's total number of deaths to 1,498.
Tags: