Calls have also been made for the force to rebuild damaged relationships with black and minority ethnic communities.
It comes after the Police Ombudsman concluded that claims of unfair and discriminatory police treatment of Black Lives Matter protests in Derry and Belfast were justified, although it said the unfairness was "not intentional" or based on the race or ethnicity of those involved.
The PSNI faced criticism after handing out fines for Covid regulation breaches during the summer while other gatherings in apparent breach of the rules did not witness similar action.
Ombudsman Marie Anderson said confidence in police among some within the Black, Asian and Minority Ethnic communities had been severely damaged.
In response to the report, PSNI chief constable Simon Byrne said he was sorry that relations with those minority communities had been damaged and vowed to "put things right".
A statement endorsed by many groups representing Black and Minority Ethnic communities, including groups in Derry, welcomed the report but expressed concern about some of the findings.
"To say that there was discrimination but that it was unintentional is no excuse," they said.
"The ombudsman also says that she believes that the unfairness she identified was not 'based on the race or ethnicity of those who attended the event'. But on what basis was the discrimination if not on race or ethnicity?"
Calling for police to offer a "proper apology" and take action to address failings, they added: "We urge both the PSNI and political leaders to recognise that institutional racism remains endemic across Northern Ireland… and that urgent steps need to be taken to dismantle it and the necessary resources need to be allocated to the task."
Solicitor Darragh Mackin, who represents protesters, said the police actions "rode a cart and horses" through their human rights.
"We now have been instructed to take formal steps for the recovery of the fines in question and for damages for the unlawful detentions that ensued as a result of the police actions," he said.
Patrick Corrigan, programme director of Amnesty International in the North of Ireland, said police had failed to uphold people's rights to freedom of expression, protest and peaceful assembly.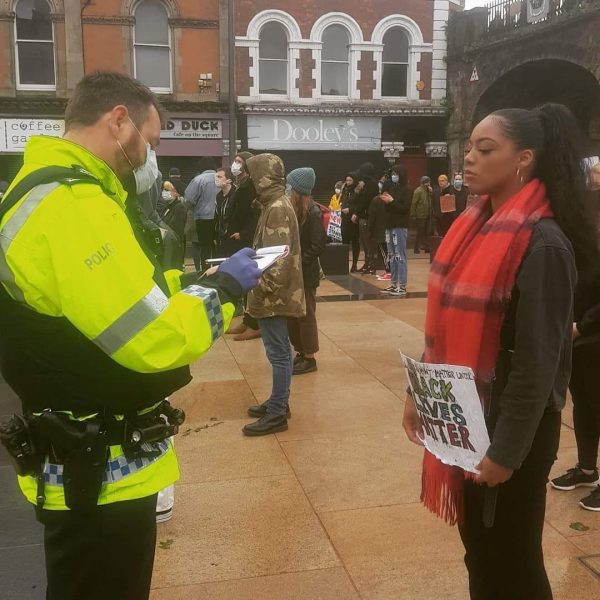 "These investigations must lead to a fundamental reassessment of how the PSNI approaches the right to protest and to the necessary work of rebuilding their badly damaged relationship with Northern Ireland's Black and Minority Ethnic communities."
People Before Profit councillor Matt Collins, who was cautioned during the Belfast protest, said it had been "a master class in social distancing" and described the PSNI actions as "utterly shameful".
"All fines and threats of prosecution must be dropped immediately," he added.
Tags:
BLACK Lives Matter protesters are to sue police over their handling of demonstrations earlier this year.