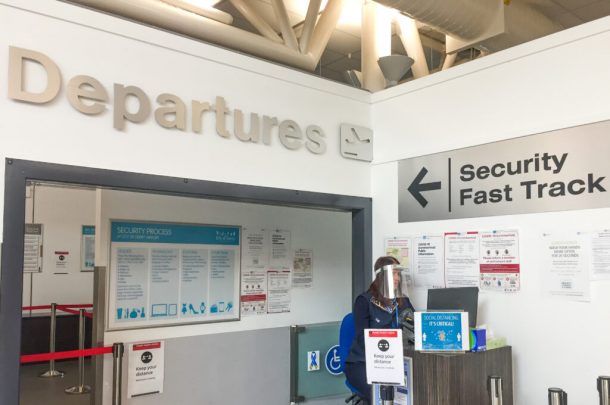 ANYONE travelling into the North of Ireland who plans to stay for at least 24 hours will have to self-isolate for 10 days, according to new travel restrictions.
The measures are contained in a paper to be published by the NI Executive later on Wednesday.
However, the paper, says that people who routinely cross the border for essential purposes will not be subject to restrictions.
The paper also sets out more details of the stay-at-home curfew.
It will come into force in the North of Ireland from Boxing Day, December 26.
The new restrictions will come on the same day that the Department of Health advised people who are classed as clinically extremely vulnerable to no longer attend work if they cannot work from home.
It added that "people are free to make their own judgements… depending on the Covid-security of their working environment".
The new travel guidance lists what qualifies as essential travel during that period of time including for work and health reasons.
The guidance states that people should only travel within Northern Ireland when it is absolutely necessary.
It says that essential travel includes:
Returning home, if you are away from your permanent residence
Work, when you cannot work from home
Accessing health and social care services
Accessing critical services
Fulfilling essential caring responsibilities
Buying essential goods or services in your local area
Exercising an animal or going to the vet
Fulfilling a legal obligation
Providing emergency response services.
On Sunday, the executive agreed so-called Christmas bubbles should be limited to one day.
The move followed action in England, Scotland and Wales on Saturday, cutting the previously agreed five days to just one.
Earlier, the executive decided a new six-week lockdown must be introduced from 00.01 GMT on 26 December, which will be reviewed after four weeks.
Some 40 countries, including the Republic, have banned UK arrivals due to concerns about the new variant.
A further 16 coronavirus-related deaths were recorded in the North of Ireland on Tuesday, bringing the total number of deaths recorded by the Department of Health to 1,219. There were no further deaths in the Derry and Strabane Council area which has recorded 88 deaths since March.
There were also a further 439 cases of Covid-19 diagnosed.
There are 447 people with Covid-19 in hospital.
Thirty are in intensive care, with 23 on ventilators.
Tags: