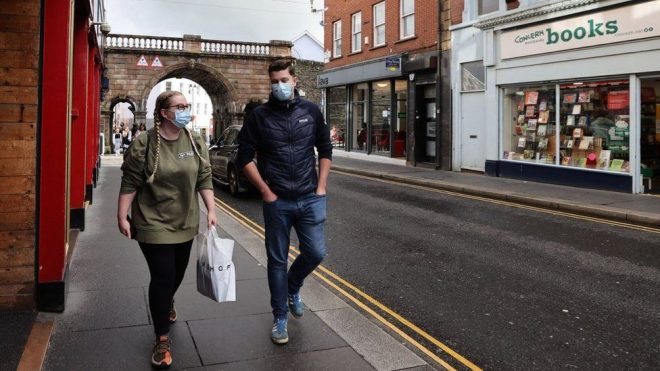 BUSINESS owners in Derry have given mixed reactions to non-essential retail and some hospitality and leisure sectors being allowed to reopen.
A two-week limited lockdown, which was imposed on 27 November, ended at midnight on Thursday.
Restaurants, cafes and other venues serving food can continue trading but pubs not serving food – so-called 'west pubs' -must remain shut.
Derry and Strabane Council has been under lockdown restrictions since October 5 after a hugh spike in Coronavirus cases.
One Derry publican said even if he could reopen his drink-only pub, he is not convinced he would.
Michael Flanagan, who owns The Glen Bar in the Waterside area of the city, said he had "mixed feelings" over some pubs reopening and fears, with limited numbers opening their doors, there could be overcrowding.
Speaking to BBC Radio Foyle, Mr Flanagan said: "Good luck to anybody that can open, but I don't think this will work even in a pub that serves food.
"Half of Derry is going to be going into 10 or 12 bars that serve food and it is just going to packed – that is not going to be good.
"I think there is going to be a terrible spike [in coronavirus cases] in January."
The pub owner believes that recent progress on a vaccine may also potentially mean the public could "drop their guard".
The confusion and worry of hospitality businesses was highlighted in a video published on social media on Thursday night by the owner of Brickwork Lounge bar in Derry.
In the video posted to Facebook, Damien McLaughlin said: "We have just had a huge curve ball thrown at us in the last few hours and we are not allowed to reopen tomorrow."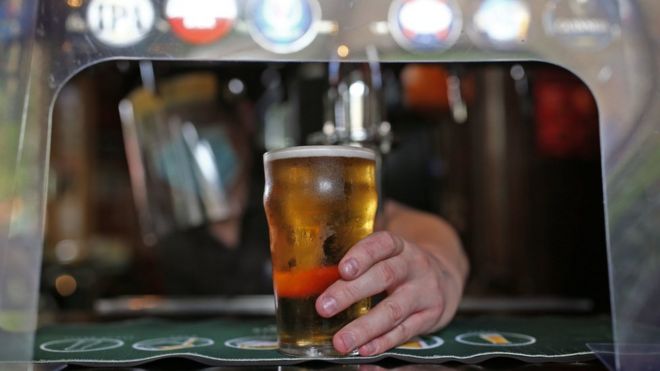 Mr McLaughlin explained that despite the bar "serving food for years" it is considered a drink-only pub under the new regulations because its kitchen is located in a building next door.
The regulations, which came into force before midnight on Thursday, state any food served in a pub must be prepared "in a static and permanent kitchen on the premises".
The business owner said this affects all his staff who "were heavily reliant on the bar opening up" to pay for Christmas presents this year.
Sean Harrigan, who is the head chef at the Sooty Olive restaurant, said he expects reopening to potentially mean further closures down the line.
"I fully expect it [closures] to happen again, I think January and February might be a write-off.
"I have always felt it will be Spring or Summer hopefully when the lockdowns end and we can get fully back, because it's very difficult to do the whole stop and start, stop and start," Mr Harrigan said.
"Mentally and financially it's all very difficult to do that," he added.
Warning against 'reckless' Christmas behaviour
Paul Clancy, the chief executive of Londonderry Chamber of Commerce, said it is "vitally important" that businesses get some Christmas trade but also said the public must play their part in remembering to shop safely.
"It is really important that they [business owners] get two weeks up to Christmas and get strong sales with people shopping local," he added.
Aoife Doherty, who owns Sass and Halo boutique, says she is looking forward to reopening her doors again.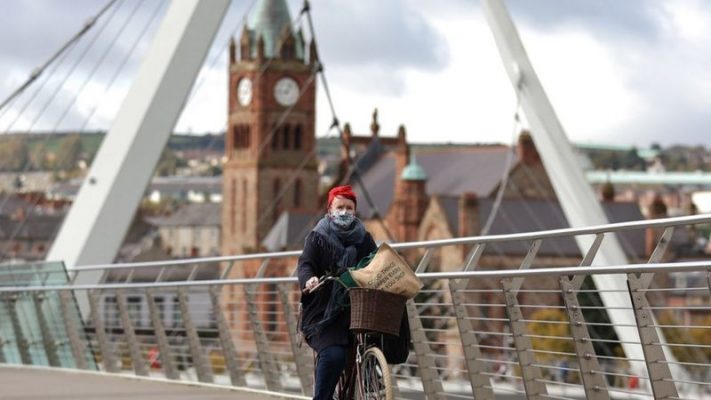 "It's all systems go at the moment, and I am obviously really looking forward to reopening.
"That buzz around the city at this time of year is lovely and more than anything it is financially the best time of the year," Mrs Doherty explained.
The boutique owner said her main worry is managing stock as she doesn't know if she has enough for her online business as well as her physical store in the city.
"I moved massively online, and then having to open and close it's hard to know how much you have for the shop and how much you have for online," Mrs Doherty said.
The business owner has said the support from the Derry public is what has kept her business going through tough times and she is very grateful for people respecting social distancing and the one-in-one out system in her small shop.
Tags: