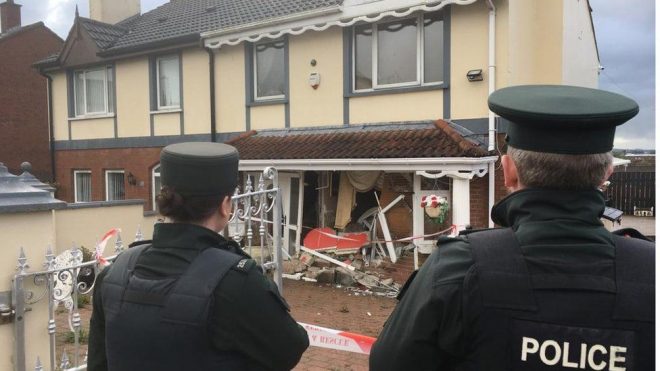 A man has appeared in court charged after van was rammed repeatedly into a house in Derry.
The BBC reports that John Stokes, 21, of Roseville Park, Lisburn, is charged with a number of offences relating to the incident in Glendale Road on 3 September 2019.
They include aggravated burglary and causing criminal damage to a house with intent to endanger life.
He is also charged with handling stolen goods and using vehicles with false number plates on the same date.
A police officer said he could connect Stokes to the charges and opposed bail.
The officer told Derry Magistrates' Court that police were called to an ongoing incident in Glendale Road at about 8.30 pm and were told a white van had been repeatedly rammed into a house.
Police were told that between four and eight masked men had been seen around the van, armed with what appeared to be baseball bats, while the van was reversing into the property.
Some of the men entered the property and then the van was driven into the road and burnt out.
The men left in two cars, which police investigations revealed had false plates.
The house was badly damaged and police had to wait for structural engineers before entering.
The estimated total damage to the property was put at £21,256, the court heard.
District Judge Barney McElholm refused bail.
Stokes was remanded in custody to appear again on Thursday, December 31.
Tags: