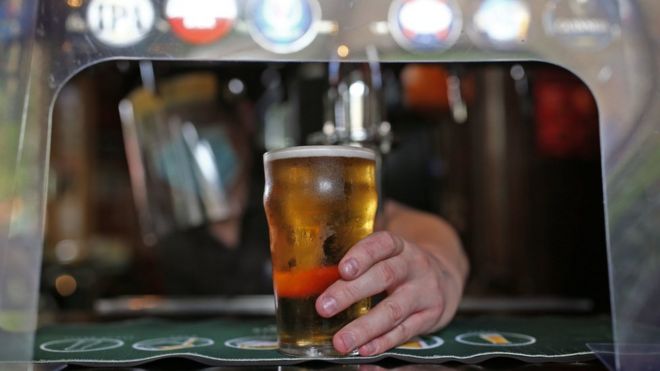 Non-essential retail and some parts of the hospitality sector in the North of Ireland have got the green light to reopen next Friday.
Stormont ministers have been meeting throughout Thursday to decide what restrictions should remain after a two-week lockdown ends on 11 December.
A press conference was due to take place at 4.30 pm on Thursday but it was cancelled.
The tougher measures were introduced in a bid to curb the spread of the virus.
They come to an end at midnight next Thursday, December 10.
Pubs that do not serve food – 'wet' pubs – will have to stay closed.
Restaurants and pubs that sell food along with cafes can also reopen next Friday.
However, licensed premises that can reopen must shut their doors by 11 pm.
Guidance about social distancing within cafes and restaurants is set at 2m (6ft).
Churches can reopen from next Friday for worship again.
Weddings can return to pre-lockdown arrangements.
Close-contact services can also reopen from next Friday but only by appointment.
It is understood that gyms will be able to reopen for private training but no classes.
Indoor sport is also unlikely to be permitted to resume.
Ministers signed off on the measures at teatime on Thursday.
On Wednesday the first and deputy first ministers said they wanted to communicate a decision as quickly as possible, to allow businesses to plan for their reopening.
"Bubbles" of three households will not have a limit on the number of people contained in them.
Non-essential retail closed along with close-contact services, with restaurants only able to offer takeaway and delivery.
On Thursday, 11 more Covid-19 related deaths were announced in Northern Ireland.
The Department of Health also announced 456 further cases of the virus.
There were 44 more positive cases in the Derry City and Strabane District Council area in the past 24 hours but no further deaths were recorded.
Tags: