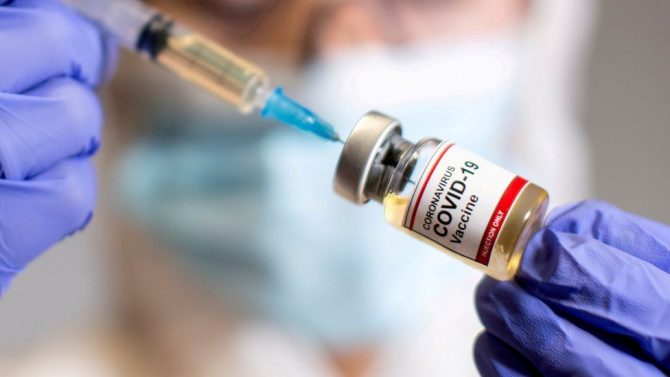 THE COVID-19 vaccine may become part of a routine immunisation programme from 2022 onwards, the Assembly'S health committee has been told.
Patricia Donnelly, who is in charge of the vaccination programme, outlined the timetable for delivery of the vaccine.
Starting this month, priority groups one and two will be targeted.
Those are care home residents and staff in group one, and health and social care workers and those more than 80 years of age in group two.
There are an estimated 16,000 care home residents in the North of Ireland, with 32,000 staff.
In priority group two, there will be more than 71,000 health and social care workers, and about 82,000 people aged over 80, who don't live in care homes.
In January and February 2021, Phase two will cover Priority Groups three to seven.
That takes in the over-65s (233,000), and vulnerable people under 65 who have underlying conditions – those who are extremely vulnerable (95,000) and those at a moderate risk (130,000).
Phase three concerns groups 8 to 10 – the over-50s who have not already been vaccinated by then.
Altogether, there are about 366,000 of them – over-60s (106,000), the over-55s (125,000) and the over-50s (135,000).
On the current timetable, mass vaccination will not start until summer 2021.
Uptake is expected to be low because this group is people who may not consider themselves to be at real risk from the virus.
Phase five will be the creation of a routine vaccination programme, but the target population and the vaccine to be used at that stage has yet to be decided.
"We do anticipate there will be a requirement for ongoing vaccination of the population," Chief Medical Officer, Dr Michael McBride, told the committee.
"I don't believe this is a virus that is going to go away, however, we do anticipate this is a virus we can get back under control.
"But it will remain with us, and most probably at a population level will require seasonal boosters, or indeed maybe bi-annual further vaccinations to maintain immunity."
Health Minister Robin Swann said this is just the first batch of the first vaccine.
"We're not at the point of mass vaccination yet," he said. "This is the start of a long campaign of work.
"In regards to the easing of restrictions and the point where we get to not needing restrictions or regulations, that is well into next year, before we can get there with any degree of comfort.
"But there will be certain areas we can lift those restrictions on.
"And I think if you look at the prioritisation of the phasing of the vaccines, that would nearly give an indication of where we will see some relaxations of what we currently have in place."
Tags: