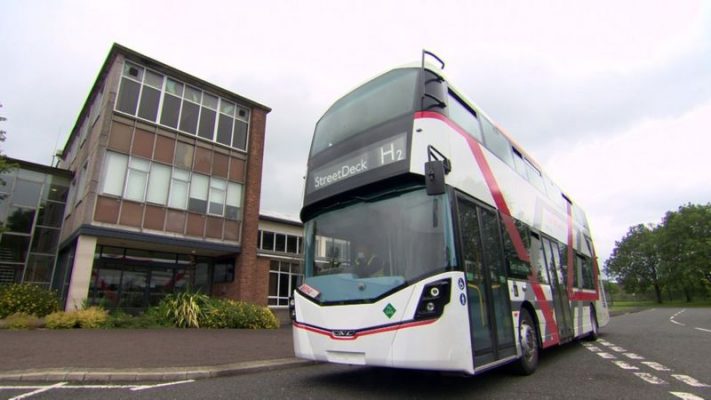 DERRY city is to get a share of 100 zero-emission buses, which will come into service over the next two years.
Twenty of them will be hydrogen powered and the other 80 will be battery operated.
The hydrogen-powered buses have no exhaust fumes and emit only water from the tailpipe.
These new buses are due to go into service in Derry and Belfast when they are ready and will be built by Ballymena-based company Wrightbus.
They will be paid for with £50m from the New Decade, New Approach deal, which restored the Stormont institutions in January.
A further £16m will be spent on 45 low-emission buses which will serve Ulsterbus routes.
Infrastructure Minister Nichola Mallon said it was part of an ambitious vision for low-emission public transport.
"Cleaner, greener, sustainable transport is key to protecting our environment and fighting the climate crisis," she said.
Translink chief executive Chris Conway said it wanted to have a zero-emission fleet by 2040.
Wrightbus is already building three hydrogen-powered buses for Translink.
They will enter service in the coming weeks.
The hydrogen fuel will come from splitting water into hydrogen and oxygen using electricity from a County Antrim wind farm.
Tags: