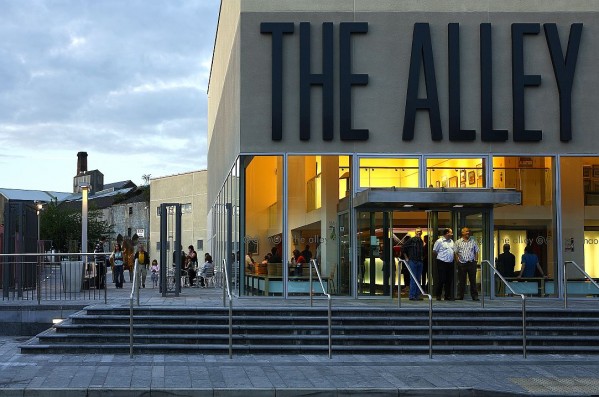 THE Alley Theatre is bringing local entertainment straight into your living room this December with a varied digital programme of events to enjoy.
A mix of live streamed and pre-recorded events from local musicians, performers and artists will be broadcast this December on the Alley Theatre Facebook Page and website.
Every Friday evening musicians from The Pulse Centre will be coming live from the Alley stage right into your home via the Alley Facebook page.
Over the course of four live streamed concerts you will hear music from eight of the best talents that Strabane and district has to offer.
Every Sunday evening the Music to Your Ears Group will also be bringing music into your home with a series of online performances featuring songs from their debut album 'One Man and his Song'
Christmas would not be the same without the sounds of brass and jazz, we are delighted Strabane Brass Band will be doing a festive performance whilst Jazz Gazette will be back with their ever popular Christmas Jazz evening.
The lead up to New Years Eve is going to be a great one as The Logues are coming live with a New Years Eve Eve Party– all available online.
Join Encore Dancers as they Socially Dis-Dance their way into a very Merry Christmas here in Strabane, with a spectacular video 'The Alley is all I Need for underneath the Christmas Tree!
Santa's Clumsy Elf 'Thistle' will making an appearance on the Alley Facebook page.
Thistle has a big job this year, he has been promoted to Santa's chief helper, and it is up to him to get Santa ready for Christmas Night. Can he do it, or is he too clumsy? Tune into find out!
Later Santa will be making a special live appearance on the Alley Theatre Website, will your child's name be read out on the nice list?
Send in your child's Christmas letters by 16th December for the chance to be mentioned in Santa's message.
Letters can be posted in Santas Red Post Box outside the Alley Theatre Monday – Friday 11am – 4pm or sent via a private message on the Alley Theatre Facebook and Instagram page.
Children can also enjoy a range of interactive online workshops. Can you Catch Santa? This fun workshop with Ink Wing Academy delves into creative ideas and inventions that could be used to catch our mysterious Christmas visitor.
Create an ingenious Santa Trapping Plan as well as a list of questions that you would ask him if you were successful at catching him! Would he have to solve a riddle to be set free again?
Have you seen our Alley Window Display? We have a series of interactive workshops based around our Christmas window.
Available online or if passing the Alley, look deep inside the window display and answer the 'I Spy Christmas Quiz' or maybe you will let your imagination run wild and create a story around the display or better still why not make your own window display for home with our online tutorial.
Prizes are available for quiz, best story and window display. See the theatre's website for more information.
Jacqueline Doherty, Alley Theatre Venue Manager commented: "We hope audiences enjoy our virtual programme of events and even though we are closed at present we hope to bring that little bit of festive cheer into our audience's homes.
"We are missing live gigs and the experience and enjoyment it brings to our lives, this is why we are delighted to be offering live events digitally.
"Audiences are able to watch from home but still feel they are right there with the performers.
"It also gives audiences a chance to experience something new, maybe that they wouldn't have come to the theatre to watch but find themselves watching from home and may want to attend when we re-open."
The Christmas Digital Programme is available online www.alley-theatre.com and check out the Alley Theatre Facebook page onl www.facebook.com/thealleytheatre for updates on all shows.
Christmas Gift Vouchers are also available to buy online at www.alley-theatre.com
Tags: