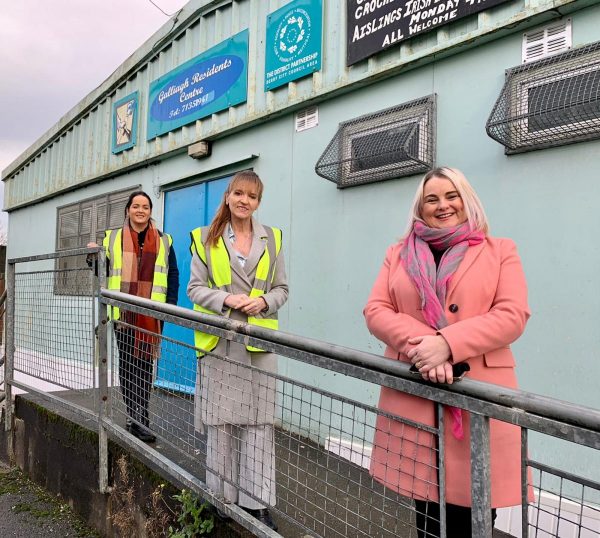 SINN Féin's Martina Anderson has described the Housing Executive's recent investment of £11,000 for new works including windows for the Galliagh Residents Centre as a welcome contribution to a very worthwhile community organisation.
Following a visit to the Centre along with Local Councillors, Aileen Mellon and Sandra Duffy, the Foyle MLA said:
"This assistance will help provide improved working conditions for the volunteers and staff of the Centre who deliver essential support to the local community.
"And while this funding is a good start of long required investment, I would urge other statutory bodies to step up with their contribution to this and other much-needed services in the greater Galliagh area.
"This is the form of meaningful investment that is required so that premises such as this are fit for purpose and that services and support can continue to be delivered to all members and ages in the Galliagh community – particularly our youth and the elderly."
Tags: