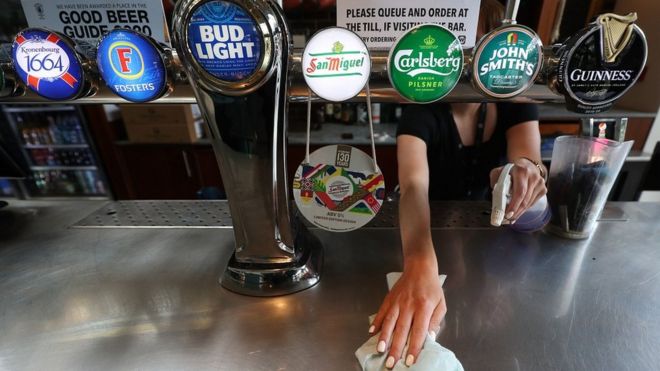 THE Stormont Executive believes the hospitality sector could reopen its doors on Friday, December 11.
The news was revealed at Stormont press conference this afternoon after a meeting of Executive's ministers.
If it does go ahead on that date, it will be the first time pubs, restaurants, wine bars and hotels in the Derry and Strabane council area will be allowed to welcome back the public in over two months.
Derry and Strabane went into a second lockdown on October 5 after a huge rise in Coroanvirus cases across the council boundary.
Asked if December 11 is a realistic date for the hospitality sector to reopen, Deputy First Minister Michelle O'Neill said the measures coming into effect at midnight provide the best opportunity for that.
"It gives us the best possible chance," she said.
She added the Executive is working to clarify what the hospitality sector will look like when it reopens.
First Minister Arlene Foster said the chief scientific adviser said today there is no reason why NI shouldn't be able to reopen on December 11 with mitigations, but "there are no guarantees".
The First Ministr told the press conference that the reproductive (R) rate is currently just below one.
She said the North of Ireland has a lower incidence rate than in England and Wales, so NI is moving in the right direction.
Arlene Foster said the next two weeks will be crucial for the North of Ireland.
She added it is a real opportunity to get cases as low as possible.
She went on to say she finds it shocking that people continue to breach Covid rules.
"Those individuals have let us all down," she adds.
She said a united approach is needed to beat the spread of the Coronavirus.
Michelle O'Neill said it is crucially important that during the next two weeks "that we throw everything but the kitchen sink" at the pandemic.
"We have to out every effort into bringing the transmission down as low as we possibly can," she said.
Arlene Foster said the Executive recognises they are asking the community to make a huge sacrifice over the next two weeks.
She said she hopes people will abide by the public health advice "so they come together during that window at Christmas".
Tags: