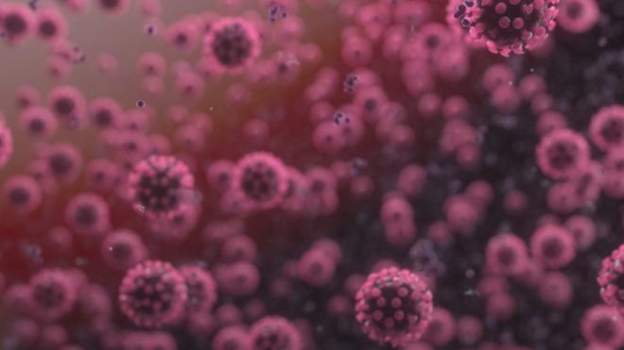 THE Department of Health has reported a further 357 positive cases for Coronavirus in the North of Ireland in the last 24 hours.
That's a fall of 12 on the previous figures the department gave for Thursday.
There has been a further 10 deaths (three outside the current reporting period), with the department's total number of deaths, mostly in hospitals, now at 923.
Sadly, one of those latest deaths was reported in the Derry City and Strabane District Council area.
A total of 49,442 people have now tested positive in the North of Ireland for COVID-19 since the pandemic erupted here in March this year.
The Department says 429 people are in hospital with the deadly virus.
A total of 41 patients are in intensive care units with confirmed Coronavirus, 31 of whom are on ventilators.
Bed occupancy across all hospitals is now at 97 per cent.
In the Derry City and Strabane District Council area, a total of 6,505 people have tested positive for Coronavirus in the past seven months.
In the past 24 hours, a further 43 people in Derry and Strabane have returned a positive test, a fall of two on the previous day's figures.
Over the last week, 336 people within the council boundary have contracted the virus.
Six people have returned indeterminate test results.
The positive test rate in the council area is now at 4,346 per 100,000 of population, according to the new figures.
This is the highest of any of the 11 councils in the North of Ireland.
The Department of Health has recorded 75 deaths in hospitals in the Derry City and Strabane District Council since the pandemic broke out here in March.
On Friday, the NI Statistics and Research Agency reported that up to last Friday, November 13, it recorded a total of 73 deaths in the Derry City and Strabane Distric Council area.
Nisra records all deaths where Coronavirus is recorded on a death certificate which includes hospitals, hospices, care homes and residential addresses whereas the Department of Health records deaths mostly in hospitals.
A total of 143 care homes are dealing with outbreaks of the virus with 297 closed outbreaks of COVID-19 in care homes.
No further care homes are suspected of having Coronavirus, says the Department of Health's Coronavirus dash board.
Tags: