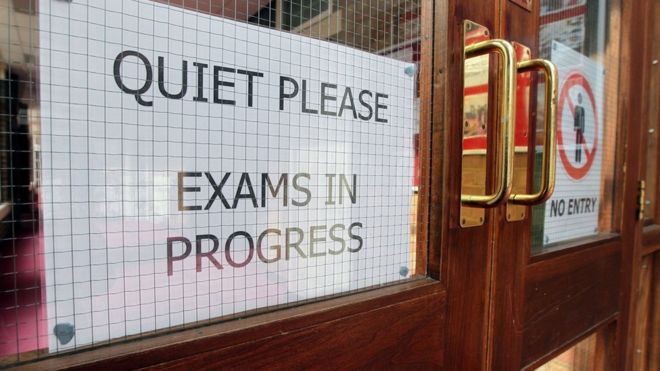 PUPILS in the North of Ireland can wear face coverings next week when they are taking GCSE, AS and A-level exams but they are not compulsory.
That is according to new guidance on exams published by the Department of Education (DE).
Thousands of pupils are due to sit GCSE Science exams from Monday, November 23 to Wednesday, November 25.
They will be the first pupils to sit formal exams in the North of Ireland since February 2020.
GCSE, AS and A-level exams were cancelled in summer 2020 and pupils were given grades based on results provided by their schools instead.
Education Minister Peter Weir said GCSE, AS and A-level exams in Northern Ireland will go ahead in 2021 as they are the "fairest and most equitable" way to assess pupils.
The department has published guidance for schools on safety measures that are to be put in place for pupils and staff.
As well as pupils, staff who are overseeing or invigilating exams do not need to wear face coverings but may wear them if they wish to.
However, face coverings for invigilators are "strongly recommended" if they are unable to socially distance from pupils – for example, when giving assistance.
They have also been told not to "car share" on their way to oversee exams in schools but they do not have to wear gloves when collecting exam papers.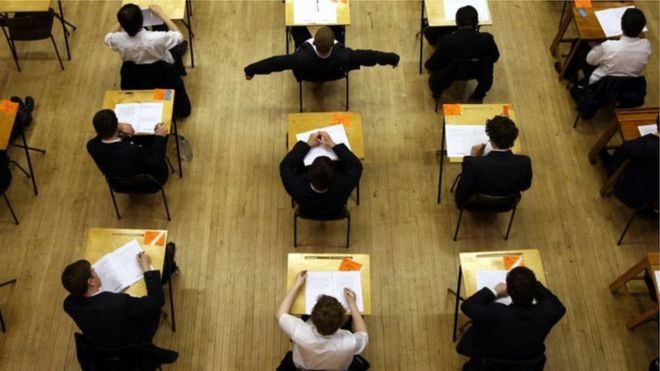 "Sufficient writing paper should be placed on each desk prior to the commencement of the examination to minimise the contact between invigilator and pupils and should be collected and replaced with fresh paper for the next exam," the guidance states.
The paper can then be used "after 24 hours of quarantine".
Schools have been told that pupils' chairs have to be at least 1.25m (4ft) apart if they are taking exams in their class "bubble".
If they are not taking an exam in class bubbles alone their desks are to be 2m (6ft 7in) apart.
"There is no overall limit on the number of candidates who can sit in a room, as long as desks are correctly spaced," the guidance states.
"The upper limit to the number of candidates who can take an examination in a room together depends on the desk spacing requirements."
Schools have also been told to open windows and doors in exam rooms to provide good ventilation where possible.
Tags: