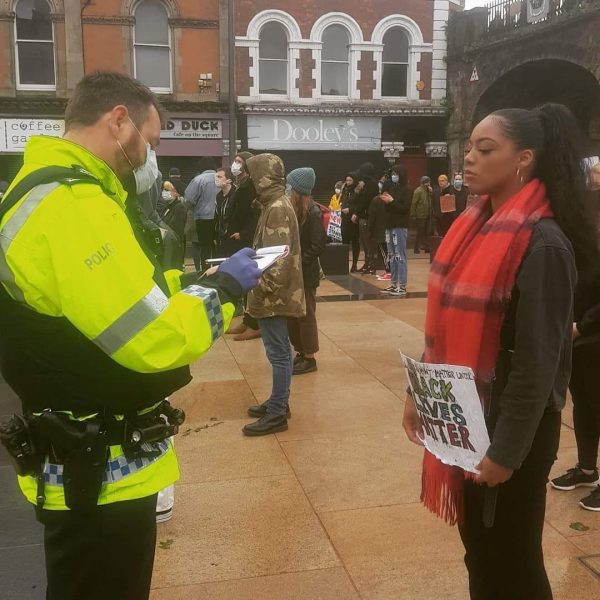 SDLP Social Justice Spokesperson Mark H Durkan has welcomed the Policing Board's 'Report on the Thematic Review on the Policing Response to Covid-19,' and it's findings that police response to public gatherings was inconsistent.
The Foyle MLA said: "The Policing Board report highlights undeniable inconsistencies in the PSNI response to public gatherings during the pandemic- chiefly their approach to the Black Lives Matter Protests.
"But we didn't need a report to show us this, it was evident on that day and thereafter when multiple anti-lockdown protests did not seemingly warrant the same crackdown approach.
"Under Article 11 of the Human Rights Act, everyone has the right to freedom of peaceful assembly.
"So long as attendees were not in breach of Covid health and safety guidelines, this right should be upheld.
"While I welcome the findings of this report, I would argue one shortcoming is its failure to mention the disparity between the policing response to BLM protest in Derry where 57 fines were issued and in Belfast, where just 11 fines were issued.
"In early June, I raised this disproportionality on the floor of the Assembly with Justice Minister, Naomi Long.
"Bearing in mind this was a gathering in response to events unfolding right across the world, a protest for racial equality, where social distancing was obeyed, where organisers provided masks and hand sanitiser to those in attendance.
"When I told Minister Long, it was not in the public interest to pursue prosecutions here – she washed her hands of the matter, claiming she was not willing to pass comment or judge police for their handling.
"This report, without a shadow of a doubt, lays clear that PSNI response to BLM protests was indeed disproportionate – it even questions the lawfulness of police action on that day.
"All fines issued as a result of Black Lives Matter protests must be dropped immediately and an apology given to those enacting their right to peaceful protest.
£Here in Northern Ireland we know better than most the power in peaceful protest and understand the importance of equality for all.
"Citizens should not be penalised for upholding those values."
Tags: