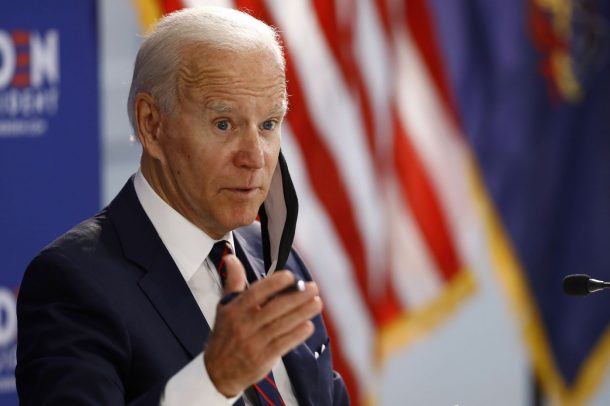 FORMER SDLP leader Mark Durkan has taken radical right-wing activist Nigel Farage to task for accusing President-elect Joe Biden of hating the UK.
Mr Farage posted footage of a clip on Twitter when Mr Biden responds to a request for comment by a journalist identifying himself as working for the BBC by saying: "I'm Irish".
"As you can see from this clip, Biden hates the UK," he told followers.
"The Conservatives had 4 years to do a trade deal with the USA and pro-UK President, and they failed. There is no chance now."
The former UKIP MEP, who left to form the Brexit Party which he is relaunching as Reform UK, is a vocal supporter of Donald Trump and the populism he espouses.
He travelled to the US for the rebrand and posted a picture of himself allegedly having put £10,000 on the incumbent's victory.
He had also long advocated for the UK's Conservative government to finalise a trade deal with the Trump administration.
Mr Durkan responded to the Tweet saying: "So (Joe Biden) proudly & playfully reminding BBC `I'm Irish means he hates the UK?
"This from one who seems to hate BBC even though it seems to love having you?
"Think on the seriously hateful clips of (Donald Trump) that you have serially applauded, indulged or spun as fun."
Tags: