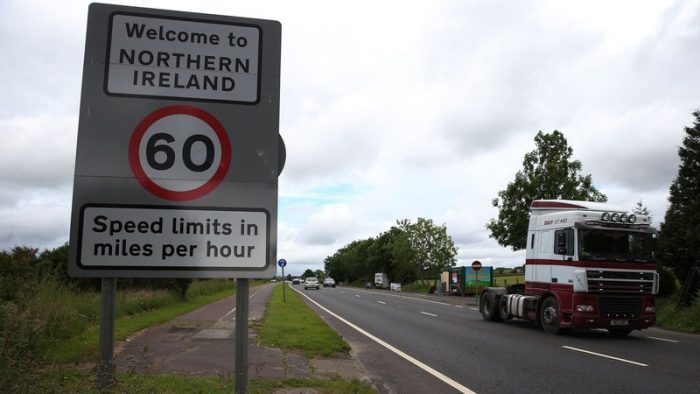 THE Irish border could be exploited by criminals as "the soft underbelly of the Common Travel Area" when the Brexit transition period ends, the chief constable of the PSNI has warned.
Simon Byrne told MPs on the NI Affairs Committee that there is a danger the border will be used to smuggle drugs, guns and people.
He also warned it may take up to a year to bring suspects back to Northern Ireland from EU member states post-Brexit after the UK loses access to European arrest warrants.
Mr Byrne said the European arrest warrant process currently takes 48 days on average.
So far this year, 45 European arrest warrants were sought by the Police Service of Northern Ireland.
Mr Byrne said if they had to return to "conventional extradition" procedures, then the process will take longer but added the PSNI would work with any bilateral arrangements put in place.
MPs at the committee were told there are currently 80 organised crime gangs operating in the North of Ireland and 16 of those have a "footprint" on both sides of the border.
The chief constable added that the PSNI already faces many of the same challenges, which will still be there post-Brexit.
He said they would be building on the good relationship with the Gardaí but he did warn about the possible delay in sharing information with other European security services.
Mr Byrne compared it to moving from using wireless broadband to dial-up modem.
The NI Affairs Committee also heard from the National Crime Agency about security arrangements post-Brexit.
NCA Director General Steve Rodhouse said he also had concerns about being able to share intelligence with EU police forces as quickly as they do now.
Being able to respond quickly by sharing information is key in the battle against organised criminals, he told MPs.
"I do remain concerned that it will not be as swift," he added, but he said that as the negotiations are continuing it would be premature to draw any conclusions.
Mr Rodhouse also warned that criminals are "adopting a wait and see" approach to figure out how they might be able to alter their routes into the UK to continue their criminal activity.
Tags: