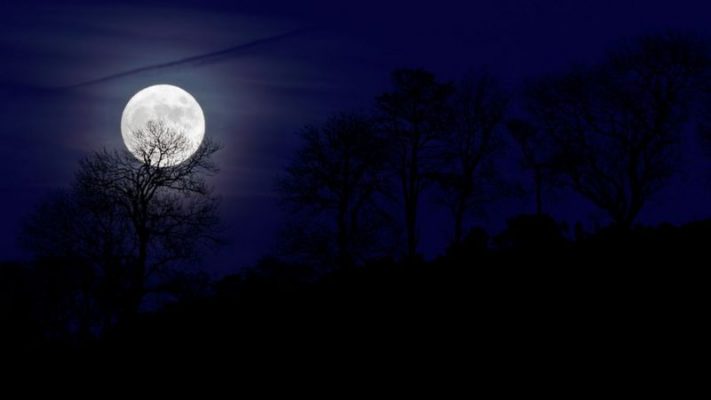 Halloween fans are in for an extra spooky treat as a full moon is set to light up the night sky on Saturday.
Traditional festivities will look very different in Derry this year because of Coronavirus.
However, on the plus side aspiring werewolves will be able to practise their howling.
This will be the first time since 1974 that there has been a Halloween full moon across Ireland and the UK, according to Astronomy Ireland.
And, as it is the second full moon of October, this is also known as a 'blue moon', although it will not appear as blue in the night sky.
"The perfect full moon occurs at 14:49 on Halloween and as the sun sets, the moon will be rising at the same time" said David Moore from Astronomy Ireland.
"The Halloween full moon probably only happens a few times every century and it won't happen again in Ireland and the UK until 2039."
The organisation is expecting a lot of excitement around the celestial event.
"You associate Halloween with ghosts and ghouls, but this year it'll also be werewolves because of the full moon" added David.
"So, it's good fun for the general public and hopefully it'll get everyone excited."
It will also be the first time a Halloween full moon will be visible across the whole world since 1944.
"Anything that makes people aware of what's happening in the sky is very useful," said Terry Moseley from the Irish Astronomical Association.
"I suppose there's a certain connection between the full moon and witches and spirits moving around on Halloween night that gets people interested.
"It's just one of those things that comes around every so often."
Tags: