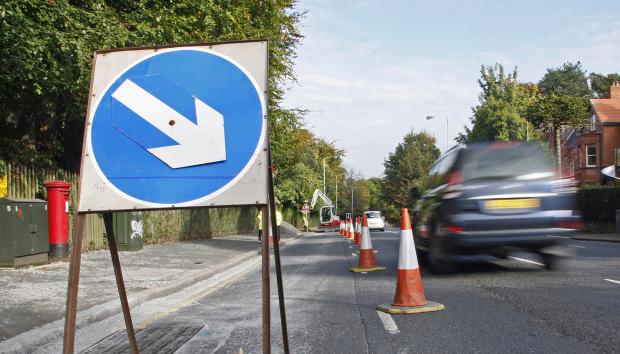 THE SDLP's MLA Mark H Durkan has welcomed a £60,000 maintenance scheme announced by the Department for Infrastructure to repair damaged barriers on the A2 Clooney Road.
He asked that motorists remain vigilant of temporary traffic measures in place in the area between 4th-18th November 2020.
The Foyle MLA said: "Pleased that this much needed maintenance scheme for the Clooney Road dual carriageway will be carried out from next week.
"The proposed works will stretch over approximately 6.5 kilometres of the A2 Clooney Road dual carriageway between Maydown and Longfield Roundabouts.
!I would ask motorists to be patient and aware of the temporary traffic measures in place over the next two weeks.
"The works will be done on a phased basis, closing one lane of the dual carriageway negating the need for diversions.
"The Department have also given assurances to reduce the impact on the public and residents in the surrounding area by carrying out work between 9.30 am and 4.30pm.
"It is hoped the scheme will be completed by Wednesday 18th November dependent on weather conditions.
"In the meantime, please take care when travelling in the area over the next fortnight."
Tags: