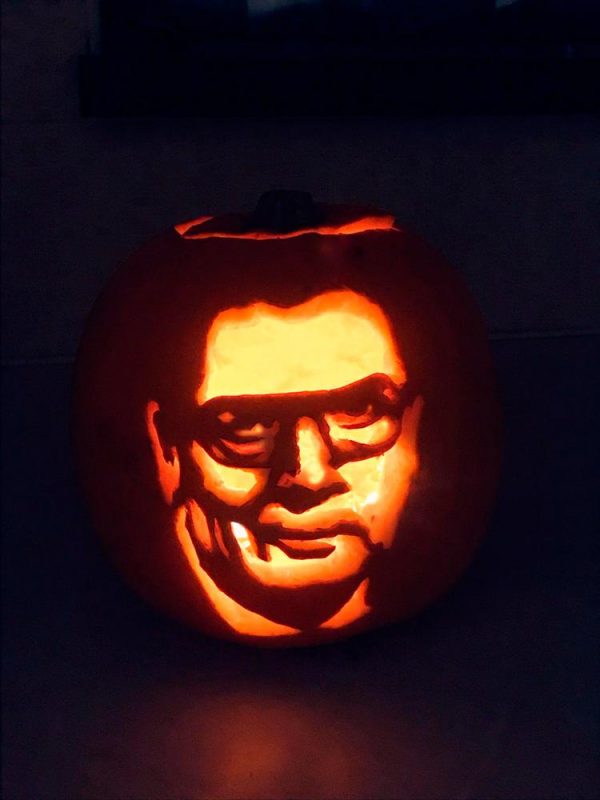 Derry woman Ciara Whoriskey loves nothing better than pumpkin carving at Halloween.
But this year she decided to honour one of the city's most famous and respected sons, the late SDLP leader John Hume.
Mr Hume, who passed away in August aged 83, was a political hero for Ms Whoriskey and her grandmother Mary.
While he was an unusual choice for a pumpkin carving, her creation is proving a bit hit.
"I always carve pumpkins around Halloween. It is one of my favourite ways to get into the spirit of the season," Ciara said.
"I usually carve them while watching Hocus Pocus – that's the tradition.
"This year, due to the pandemic and everything being cancelled, I wasn't feeling like celebrating Halloween at all.
"When friends noticed I hadn't carved a pumpkin this year, they were asking where it was because it's something they usually look forward to seeing in the run-up to Halloween."
After thinking it over, Ciara gave in to the gentle pressure from her pals.
"My friends prompted me to get into the spirit, but I wasn't sure what to carve," she said.
"However, as Halloween is such a big celebration here, I decided to honour John Hume, who passed away in August.
"He was a fantastic man who dedicated his life to the people of Derry.
"My grandmother Mary and I watched John's funeral at home and we were so moved when The Town I Loved So Well was played.
"Other years I've done Breaking Bad's Walter White and Mrs Doubtfire (pumpkins).
"I've done so many, but nothing has had a reaction quite like this one."
Ciara also explained how she had managed to create such an uncanny likeness of the former SDLP leader.
"I took a black and white photo of John and created a stencil with it, then drew the lines into the pumpkin and carved it with a craft scalpel," she said.
"My grandmother is delighted to have the pumpkin proudly displayed on her windowsill.
"I am so glad that my friends persuaded me not to give up this wee tradition."
Tags: