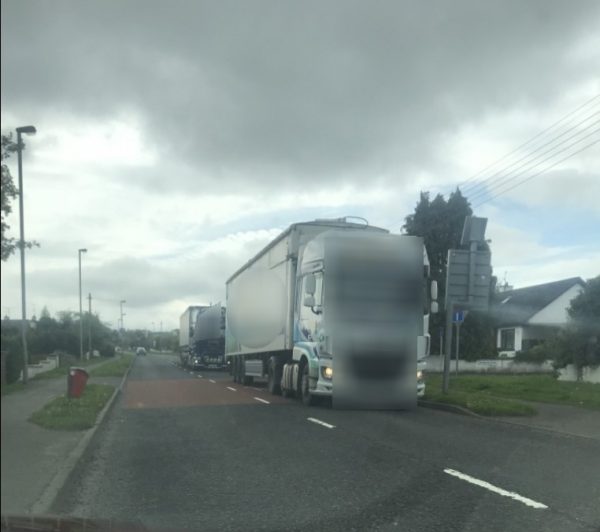 THE SDLP's Mark H Durkan has welcomed confirmation from the Department for Infrastructure, of a HGV traffic survey for the Woodvale Road in the Eglinton area of the city.
HGV restrictions were previously denied on findings of traffic surveys carried out in 2013 and 2018 respectively.
Last year, following an appeal to Infrastructure Permanent Secretary Katrina Godfrey, Mr Durkan secured a renewed survey to establish HGV traffic volumes passing through Eglinton Village.
The Foyle MLA said: "Last year following concerns from local residents and in the absence of a Minister at the time, due to DUP/ Sinn Fein stand-off, I appealed to the Department for Infrastructure Permanent Secretary to address the high volume of HGVs on the Woodvale Road, Eglinton.
"I acknowledge that previous surveys had been carried out in the area however over the last year or two, this area has witnessed a significant increase in HGV usage.
Considering this road passes a school, there were and are growing concerns around road safety issues.
"I and indeed other local activists put pressure on the Department to address the detrimental impact this is having on the surrounding area. In recognition of this, a renewed traffic survey was agreed in order to assess the need for HGV restrictions.
"I was assured this would be carried out dependent on their budget.
"I have since asked Minister Mallon for an update on this survey; she explained that the outbreak of COVID-19 brought about a significant reduction in traffic volumes, as such the Department concluded that traffic surveys should not be carried until normal conditions returned.
"However, these levels have recovered and I am pleased Minister Mallon has confirmed it will be carried out within the next few months.
"She has given assurance that officials will keep me informed on their findings.
"I am hopeful that once this survey is completed and current figures ascertained; the need for HGV traffic restrictions can be implemented.
"Myself and the Department, have also been working alongside Policing and Community Safety Partnership (PCSP) and PSNI, to implement portable electronic speed detection equipment in Eglinton Village.
"I understand that similar pieces of equipment will be installed in other speeding hot spots across the district, particularly in rural areas.
"I hope this speed management measure in conjunction with the HGV survey, can help in some way to make this area safer for local residents."
Tags: