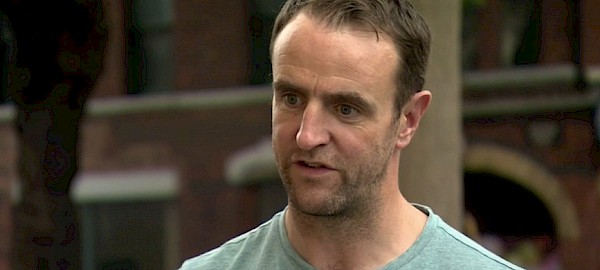 THE SDLP's Mark H Durkan has slammed DUP Agriculture, Environment & Rural Affairs Minister, Edwin Poots for comments made on Friday, suggesting not only that nationalist areas had a higher prevalence of the Coronavirus but insinuated there was less compliance with regulations within the nationalist community.
The Foyle MLA said: "At a time when the public are looking for strong leadership, when the sentiment of 'togetherness' has been rattled out time and time again, it is entirely inexcusable that Ministers should contradict one another on the airwaves hours after Covid-19 arrangements had been agreed.
"Clear, coherent communication of these regulations is quite literally a life or death situation.
"It serves no one for parties to undermine that messaging by trying to insinuate that they are more favourable to one sector or the other and trying to disown decisions, they had a hand in.
"The executive cannot command adherence form the public if the public is not afforded coherence from the Executive.
"It is therefore reckless for the DUP to be talking out of both sides of its mouth on this.
"I don't know if Minister Poots thought to share his criticisms of these regulations with his Executive colleagues before he shared them on BBC Radio Ulster but I do know that his party had the power to veto the arrangements and did not.
"The observations fail to recognise the link between deprivation, areas of low income and levels of the virus, as evidenced in other countries.
"The reason there are higher levels of COVID-19 in some parts of the North is because the communities are deeply deprived and suffer as a result of years of structural inequalities.
"Instead of deriding these communities, Minister Poots and his Executive colleagues should finally acknowledge and address the historic economic plight of these areas, such as my own constituency of Foyle and do something about it.
"No-one here needs reminded of how dangerous division can be.
"Political representatives should be more cognisant of that, particularly at a time when anxieties and tensions are already high.
"Those in positions of leadership need to be making the same collective effort we are expecting from our constituents and should be acting more responsibly.
"Now is certainly not the time for playground politics," added Mr Durkan.
Tags: