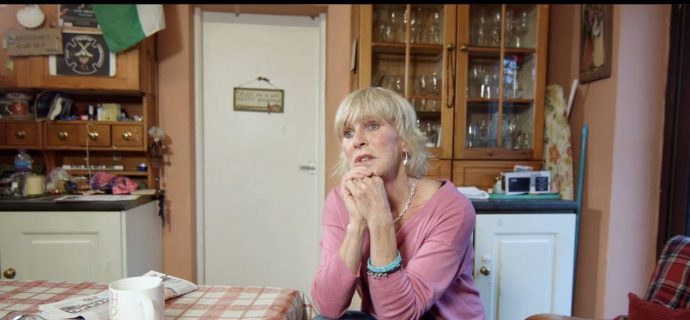 A DERRY GP turned politician has accused the Government of creating a climate of fear over face coverings.
Dr Anne McCloskey said she has yet to see any evidence to confirm their use in preventing the spread of Coronavirus.
The Aontu councillor, who sits on Derry City and Strabane District Council, said that coupled with mass testing, the community is being "whipped up into a state of terror".
She was speaking after one of Derry's best known hotels was forced to close temporarily after three members of staff tested positive for the virus.
The Bishop's Gate Hotel shut its doors at noon yesterday and will not reopen until Wednesday at 5 pm.
Guildhall Taphouse and the city's Metro Bar were also affected.
But Dr McCloskey, who has previously voiced her opposition to face coverings, said there is still no evidence that they are beneficial in helping to prevent the spread of Covid-19.
"No risk assessment has been done," she said, "and to date I have not seen any concrete evidence that face coverings are of any benefit.
"Yes, the number in the country of those being infected is increasing, but hospitals are not being overrun and the number of deaths is nowhere near the scale of March/April.
"The policy on face coverings is creating a culture of fear in the community."
Dr McCloskey was last week contacted by the UK's General Medical Council (GMC) after comparing using masks to stop the spread of the virus to "using a sheep fence to keep out mosquitoes".
But she said she will not change her views until hard evidence says otherwise.
"I am not in COVID-denial, but I have seen no evidence yet that face coverings are in any way helpful to prevent the spread," she said.
"But we have created a state of terror in the community which is counter productive," added Dr McCloskey, who served as a GP in Shantallow.
"Instead, we are allowing people to come later to hospital with serious illnesses like cancer, strokes, heart disease when they could easily have had much earlier treatment.
"COVID-19 has been painted as the grim reaper cutting a swathe through society on a second wave.
"There are other, crucial medical emergencies we need to be dealing with," added Dr McCloskey.
Tags: