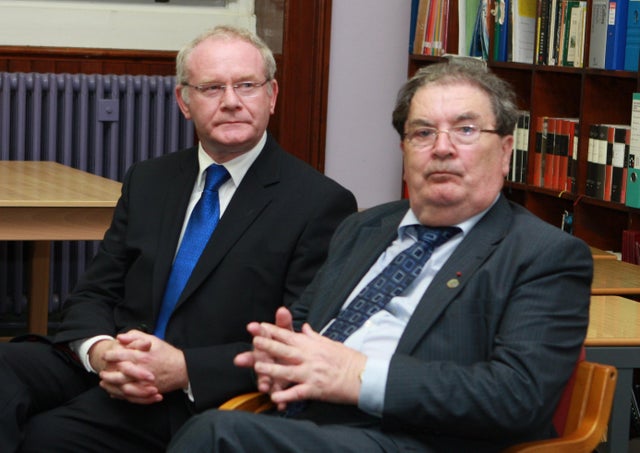 A SINN Fein proposal that Derry City an Strabane District Council explore ways of recognising peacemaker John Hume and former deputy first minister Martin McGuinness in their home city has been put on ice for a later date.
SDLP members indicated they would be opposing the move on the grounds that it was premature to "prescribe" a memorial Nobel Laureate Mr Hume so soon after his death last month.
Sinn Fein's leader on the council, Councillor Sandra Duffy proposed that the council explore all options internally and with outside agencies as to how Derry could "recognise" Mr Hume an Mr McGuinness.
She asked: "In particular Derry City and Strabane District Council recognises their contributions to the peace process and commits to putting in place an appropriate recognition of their contribution."
However, SDLP leader on the council, Councillor Martin O'Reilly said the Sinn Fein proposal failed to demonstrate the sensitivity which such discussions deserved.
"And it is fair to ask if any consultation has taken place with the Hume family before this motion was tabled,"said the Waterside councillor."
A proposal by that the Fine Gael parliamentary party support a cross border university in the North West named after John Hume was also adjourned at a Derry City and Strabane District Council meeting this week.
Tags: