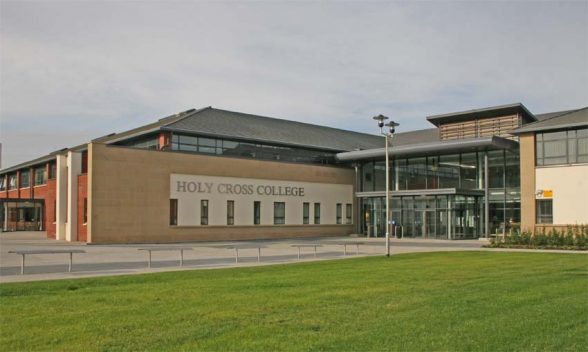 A secondary school in Co Tyrone has closed following the confirmation of two COVID-19 cases in the school community.
Holy Cross College in Strabane made the announcement on social media on Wednesday morning.
It comes after the school revealed on Sunday that two cases of the virus had been reported in the school community.
Following a consultation with the Public Health Agency, close contacts of the cases were informed and advised to self-isolate for 14 days.
The opening of the school was delayed on Monday while cleaning took place.
A spokesperson for the school said further details would be provided to parents and guardians as soon as possible.
Tags: