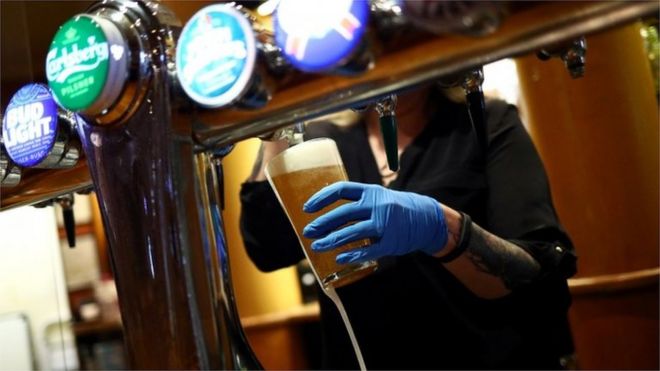 AROUND 600 drink-only bars in the North of Ireland can reopen their doors from today, Wednesday, September 23.
It is good news for pub owners in Derry and publicans across the North who have been in lockdown since March 23.
Previously pubs could only sell alcohol if they also served food or if customers were outside.
The reopening date for pubs had been pushed back twice due to a rising number of Coronavirus cases.
However, the executive could impose an earlier closing time.
'Wet' pubs are the last of the hospitality trade to reopen – hotels and pub-restaurants were allowed to reopen on Friday, July 3.
From Thursday in England and Wales, pubs, bars and restaurants must close at 22:00 BST.
This also takes effect in Scotland from Friday, while in the Republic of Ireland, drink-only pubs have a 23:30 curfew.
Industry representatives have said further restrictions may mean that many businesses will no longer be viable.
Both Hospitality Ulster and the Northern Ireland Hotels Federation (NIHF) have called for the executive to align its policy on closing times with the Republic of Ireland.
NIHF said staggered bookings and additional cleaning time means many businesses may struggle to survive if they have to shut early.
Colin Neill, chief executive of Hospitality Ulster, said "to avoid confusion and for parity" there should be the same rule across the border.
"The past six months have been incredibly challenging for those in the hospitality sector and it seems that it is going to get even more challenging," he added.
The executive has agreed that the mandatory requirements for pubs opening will include:
Table service only – no standing and no bar service
Dancing will be banned in hospitality venues
A maximum of six people from any number of households can be seated at a table. Children under 12 will not be included in the total
More than six people will be permitted if they all belong to a single household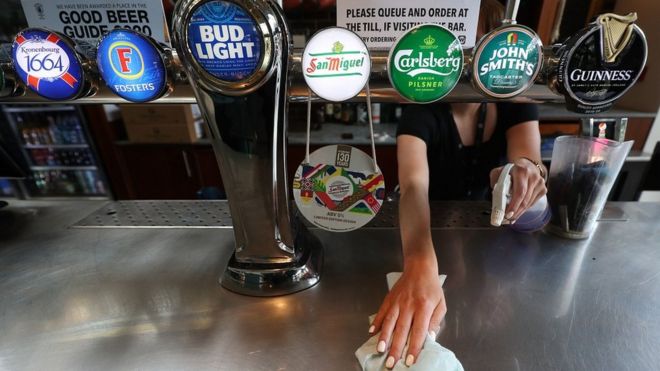 The venue will be required to collect customer details to assist with contact tracing
Face coverings should be worn to enter and leave the venue and for movement inside. They are not required once seated.
COVID-19 restrictions were extended to all of the North of Ireland from 6 pm on Tuesday, September 22.
And the Stormont Executive is to meet tomorrow, Thursday, September 24, to consider further restrictive measures on the public and the hospitality sector.
Tags: