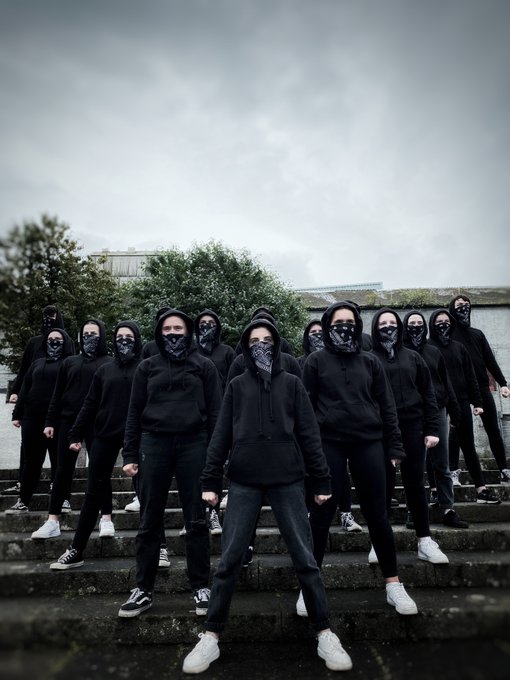 LOCAL youth dance troupe Class Act Theatre Group will premiere a specially choreographed online dance performance as part of the packed programme for Culture Night Derry Strabane 2020.
'What about us?' is produced by Strabane Choreographic Company ES Creative and will be broadcast at facebook.com/derrystrabaneculturenight this Friday, September 17.
Founder of ES Creative, Emmet Stewart, said the performance is reflective of the younger generation's feelings of pride in their area but also their longing to find a "sense of place" in the world.
"As young people come to the forefront of campaigns dealing with both social and political reform, this is a 'call to arms' from the younger generation to the older generations who sit in places of power," he explained.
"'What about us?' is a declaration from these young people of determination not to be overlooked or forgotten in the shaping of their world."
ES Creative are primarily a Freelance Choreographic Company but also work as Creative Directors for projects ranging from full scale stage productions to live events and camera work.
"I setup the company after moving home from London and wanted to use my knowledge of the industry to help build the arts sector locally," he explained.
"Jamie Lee Gallagher has recently joined the team and together we have worked with three of the largest stage schools in the local area on a weekly basis, teaching classes and working as the resident choreographers for their projects and productions.
"One of these schools is Class Act Theatre Group in Strabane and the video that we have created for Culture Night features senior dance students from Class Act.
"We are extremely privileged to primarily work with young people from the ages of 12-18 years of age in the vast majority of our projects and I personally cannot help but notice how aware they are of the world around them.
"They are extremely proud of where they come from, but they are not blind to the problems that society is facing.​"
The performing arts industry has been one of the hardest hit since the restrictions to stop the spread of Covid 19 were introduced.
With performing to crowds on hold for the foreseeable future, Emmet is relishing the opportunity to adapt and prepare a performance for an audience again.
"Obviously in the times that we are in we can't currently work in those avenues so we have adapted," he continued.
"It was great to have a project to sink our teeth into again, especially one that we are so passionate about.
"I hope that the choreography and the message translates through the screen and that the audience enjoy watching it as much as we enjoyed creating it.
"The videographer for the project, Michael Kielty, did an amazing job and managed to create something even better than we had originally envisaged for the piece.
"I would like to say a huge thank you to Class Act Theatre Group and especially the dancers who took part in the piece.
"They pulled it off while rehearsing in a very different environment to what we are all used to and they proved that young people really are resilient.
"I hope that the piece makes people think – I hope that it makes the older generations who may see it think about the power they have when they make decisions that will affect the younger generation and I hope that it inspires young people to use their voice because we are listening."
Derry and Strabane will celebrate Culture Night 2020 with an increased online presence when venues across the City and District take part in the annual celebration of arts and culture this Friday.
The festival will see arts and cultural organisations throughout the island of Ireland open their doors in celebration with a wide variety of free admission events that aim to inspire, enlighten and delight the public.
The local programme has been tailored this year to meet Covid 19 safety guidelines and several venues will be able to open their doors to the public and host late night opening and special events associated with current exhibits.
To ensure the programme can still offer its eclectic mix of visual arts, music, theatre and dance a number of performances have been moved online to Council's social media channels.
Visit derrystrabane.com/culturenight for the full programme.
Tags: