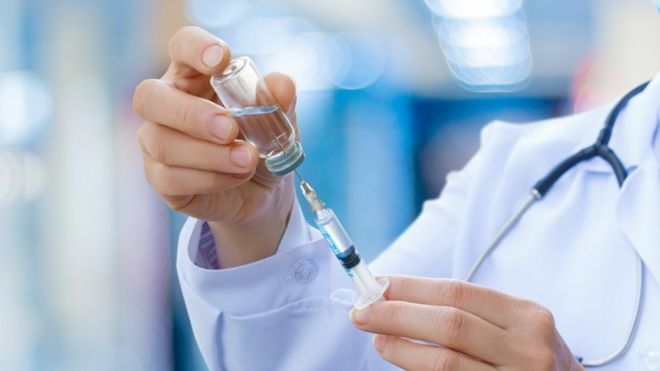 DOCTORS in the North of Ireland have warned of the growing likelihood of a deadly surge of Covid-19 before spring.
And they are preparing for a "cold and flu season like no other" as positive cases of Coronavirus continue to rise.
On Monday, the Department of Health reported two more deaths from COVID-19 and a further 108 new positive cases.
The death toll across Derry City and Strabane District Council stands remains at 29 from Coronavirus.
There have been 32 positive cases in the past seven days bringing the total within the council boundary to 330.
Doctors responding to a British Medical Association (BMA) survey have also made a grim warning over the ability of the health service to cope in the event of another spike.
The poll of BMA members in the North of Ireland has highlighted significant concern among doctors here, with more than 80 per cent of respondents saying a second wave "is likely or very likely to happen within the next six months".
Derry GP Dr Tom Black, chair of the BMA (NI) Council, said it is essential that every effort is made to suppress the virus ahead of the winter, explaining that many hospital doctors and GPs are already burnt out as a result of working through the first spike.
And a children's charity has urged families to brace themselves for further hardship as furlough ends and unemployment is set to rocket.
Action for Children charity director Lorna Ballard said "families across Northern Ireland are hanging by a thread as they face one of the bleakest winters of their lives".
Dr Black said: "The past few days have clearly demonstrated that we are only through the first phase of this pandemic and there is going to be a long winter ahead.
"Our members, who have worked throughout the last six months either on the wards, in practices, in the community or remotely, are rightly worried that we have not been able to get his disease under control."
Dr Black said a fit-for-purpose track and trace system and a coherent, rapid and consistent approach to bringing local outbreaks under control will all help to prevent a second surge.
"Last week the Executive made the right moves in that direction with localised lockdowns and alongside that we need clear messages for the general public, so they understand what they are being asked to do and why," he continued.
Fellow GP Dr Rachel Wright fears much worse is yet to come with the deadly virus.
"We'll keep refining the model and find a new balance as we go through, because it's not going to disappear overnight," says Dr Wright.
"But we are facing acold and flu season like no other."
She says does not know if and when things will return to normal at doctors' surgeries.
"If Covid vanished tomorrow, by a vaccine, yes, things will revert, but will they revert 100% or will we use some of these things as a positive?
"Phone calls don't work all the time, but they do work.
"Things like video consultations, sending in photos, better networks with secondary care – there have been positives and I don't think we'll throw all that out."
Tags: