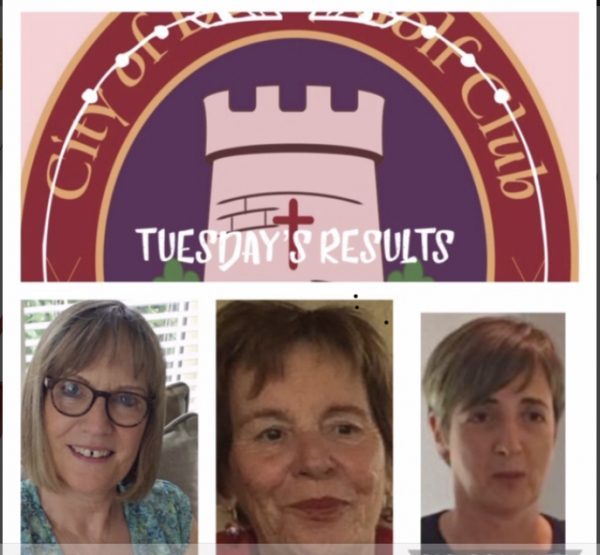 A TOTAL of 16 ladies entered the Stableford competition at City of Derry Golf Club.
In 1st place was Melody Leonard h/c 33 with 35 points
2nd place was a Past Captain Marie Clifford h/c 26 with 32 points.
3rd place Deborah Doherty h/c 22 with 31 points BOT.
The winner of the 9 Hole Qualifying was Deirdre Mc Reynolds with 12 pts.
Tags: