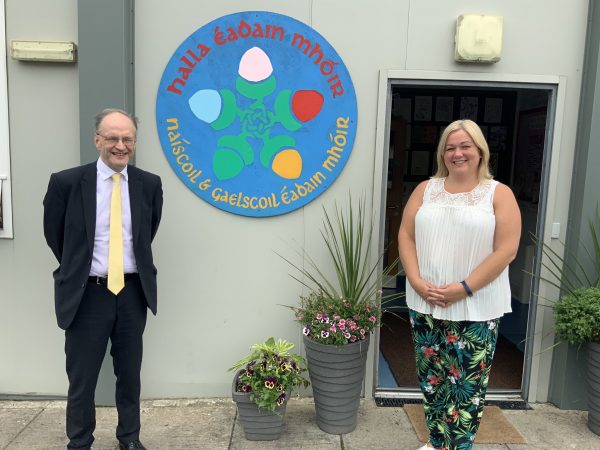 THE Education Minister Peter Weir has visited four Derry schools, Gaelscoil Éadain Mhoír, Gaelscoil na Daróige, Bunscoil Cholmcille and The Model Primary School on the invitation of Sinn Féin's Karen Mullan.
Speaking after the visit on Wednesday, the Foyle MLA said: "I welcomed the Education Minister to Derry to visit and meet with the city's three Gaelscoileanna and the Model PS.
"This was vitally important for each school who have ambitious plans going forward in the future.
"The Irish Medium Sector across the North, and Derry in particular, has been under-invested in for far too long and it's important that the Minister seen at first hand the accommodation that children are learning in.
"The Model Primary School is a vibrant school in a very old building and in need of updating.
"I hope this visit has shown the Minister the great need that exists within the school buildings in the city."
Tags: