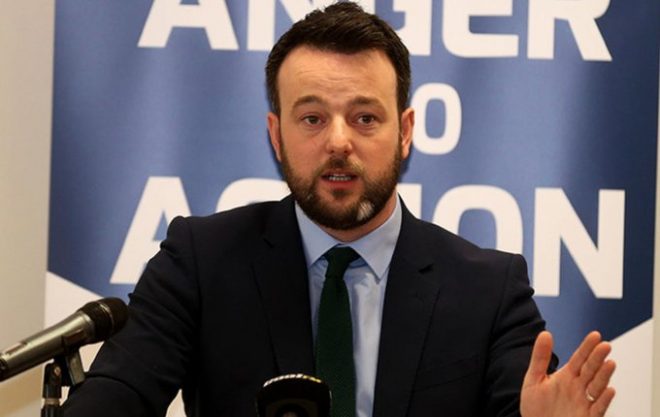 SDLP Leader Colum Eastwood has called on the First Minister and Deputy First Minister to step up, show leadership and intervene to resolve the education grading debacle.
Said the Foyle MP: "It is a disgrace that students across the North have been let down by the Education system.
"Not only does the Education Minister needs to hold his hands up and apologise – this situation needs to be fixed.
"It is now time that the Joint First Ministers must show some leadership and intervene."
"Children have been subjected to a postcode lottery.
"There is simply no justification for schools in more disadvantaged socio-economic areas having their grades adjusted down.
"It is not good enough.
"This inequality must be called out and it must be addressed. The Education Minister has questions to answer – but so does the joint leadership in the Executive.
"They can't just sit this out – with Nicola Sturgeon saying Scotland got it wrong – it's well past time the Joint First Ministers make it clear they got it wrong and work to resolve the situation.
"Today the SDLP is calling on the Joint First Ministers to –
1. Admit urgently that the system has not worked,
2. Trust the teachers' assessment,
3. Work with the universities to guarantee places,
4. And ensure that those small proportion upgraded by system would keep their grades too.
Mr Eastwood added: "Action is needed now. No excuses."
Tags: