In the North of Ireland, A-level grades were based on previous AS results, resit data and teachers' predicted grades for their students.
Overall, 37% of estimated grades were lowered and 5.3% were raised.
The proportion of A* to A grades awarded to A-level pupils has risen by 2.3%.
"If we were to use teacher judgment on its own, the results for this year would have risen considerably," Justin Edwards told the BBC today.
Mr Edwards commended the work of teachers and principals who "committed to this process and gave us information and data in record time".
"I am eternally grateful for the education workforce of Northern Ireland."
Mr Edwards said predicted grades from teachers in previous years indicated an "over-confidence" in some pupils.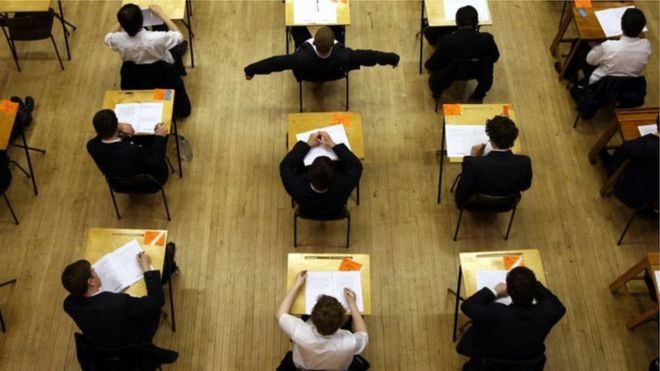 "Teachers are more likely to over-predict or be over-confident in the lower-grades, as you reach the C, D and E boundaries there is a higher degree of over- confidence, be that grammar or non-grammar schools.
"That over-confidence sometimes means that you have increased adjustment in those grades and if you have increased adjustment in those grades then sometimes people can perceive that as one school type or another."
Mr Edwards said that there will be anomalies and in those cases there is an appeal process to help deal with these.
Tags:
THE CHIEF Executive of the CCEA chief has defended the system used by the NI exam board to adjust results this year.