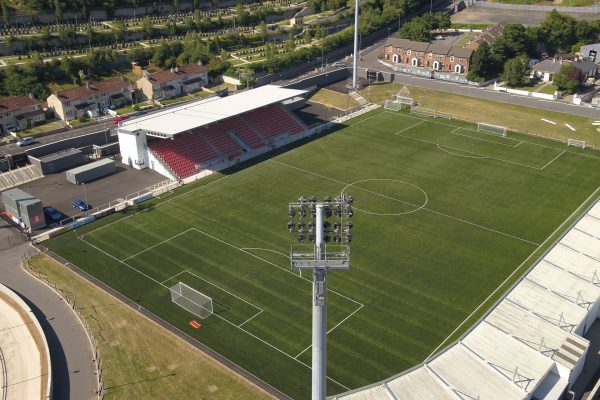 WORK is at an advanced stage to reopen Leisure & Sport artificial pitches for constituted organisations from Monday, August 17, Derry City and Strabane District Council has confirmed.
An open call for block bookings will be up and running from this week, beginning Friday 07 August, for organisations to book their training slots directly and to ensure compliance with all current guidelines
Closing date for the block booking call will be Wednesday 12 August 4pm, any booking application received after this will only be considered subject to the remaining availability at each individual site.
All block bookings will be reviewed on a quarterly basis.
Artificial pitches available to book include Bishop's Field, Brooke Park, Caw, the Felix McCrossan Pitch at Melvin Sports Complex, Foyle Arena (2G & 4G) and the Ryan McBride Brandywell Stadium pitch
To assist with this process, Council will require all sports clubs and organisations hoping to train or use the facilities to provide supplementary information in addition to the normal booking documentation, including a specific Covid-19 risk assessment, all of which is in line with guidance from NI Executive, Sport NI and the relevant National Governing Bodies.
As part of this booking process, the Council is asking all organisations to ensure they have made the necessary preparations to supply all documentation required.
It is important to note that the main buildings will remain closed, as will the toilet facilities. All hire charges will be as outlined as in the Council's Leisure & Sport pricing policy.
Council's Head of Community Development and Leisure, Barry O'Hagan, said that Council is responding to any updated guidance from Government in relation to outdoor leisure facilities reopening to the public.
"Council must follow the strict guidelines from Government, Sport NI and the relevant National Governing Bodies Guidance," he stressed.
"We are committed to working with all sports organisations, governing bodies and user groups to ensure that when all leisure facilities are reopened, they do so in line with Government guidelines, and the health and safety of staff and the public are the priority."
Organisations seeking more information and hoping to block book any facility are urged to fill out the online form at the link below.
Full information and the booking form can be accessed at http://derrystrabaneleisure.com/bookings/
Organisations can request a booking by sending a booking application form and all required supporting documentation to sportsdevelopment@derrystrabane.com
Regular updates in relation to the resumption of services will be communicated with leisure members, user groups, stakeholders and the wider public on a regular basis in the weeks ahead.
More information is available on the Council website at – www.derrystrabane.com/leisure
Tags: