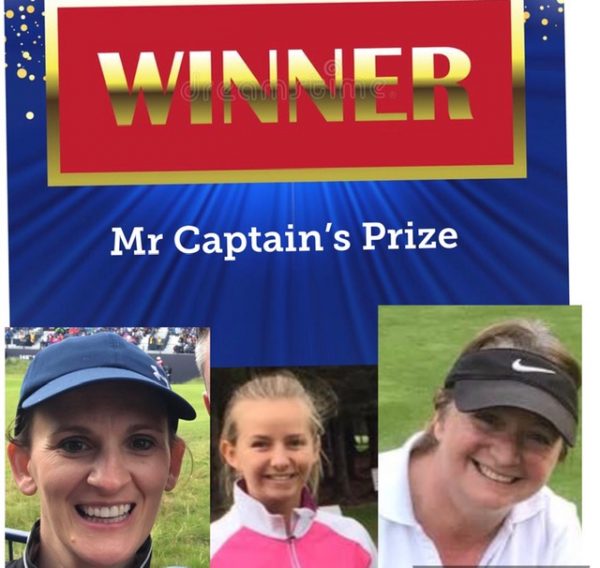 Despite the weather taking a turn for the worse, 27 ladies took to the fairways at City of Derry all hoping to win Mr Captain David Black's prestigious prize.
In the testing conditions Lisa Moore (44 h/c) once again showed that a little bit of rain would not deter her.
Congratulations Lisa on winning Mr Captain's prize with a score of 34 points BOT.
Loren Smallwoods who is having a fantastic golfing season took 2nd place with an impressive 34 point playing off 9 h/c.
In 3rd place was another player who can rise to the occasion, Jennie Flanagan playing off 13h/c with a score of 31 points.
Tags: