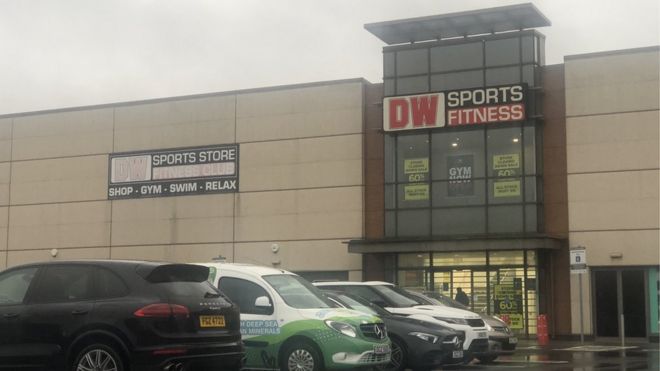 DW Sports has confirmed it will close seven stores in the North of Ireland at the end of August.
Three of its five gyms will shut today, Tuesday, August after the company entered administration.
They are the outlet at Crescent Link Retail Park in Derry, Belfast and Newtownabbey.
Its website has ceased trading.
It is not yet known how many jobs will be lost, as personal trainers in gyms will not be included in any overall figure as they are self employed.
DW Sports has said it continued to pay substantial overheads during lockdown and had not generated any income.
Group CEO Martin Long said: "This has clearly been a very difficult decision for the business, especially in Northern Ireland where we have become a real part of the sporting community and we thank the staff and our customers for the many years we have enjoyed here.
"Our commitment as part of the gym sector across Northern Ireland to support the health and the fitness of the nation has not changed, and we remain committed to ensuring our members maintain their fitness goals with us where possible."
The company will keep its Bangor, Co Down, and Shawsbridge, Belfast gyms open.
Tags: