Police say that a number of men were involved in the incident outside a Chinese takeaway on William Street in the early hours of Sunday morning, July 26.
Foyle Pride has condemned the attack.
In a statement, Foyle Pride said the victims were a local man and his partner, who was visiting from Liverpool for a weekend with family.
The statement from Foyle Pride gave an account of what is said to have happened during the attack: "It is with sadness that Foyle Pride once again have to condemn a homophobic attack in Derry City Centre.
"The attack on a Derry man and his partner visiting from Liverpool for a weekend with family occurred in and outside of the Great Fortune Chinese takeaway at lower William Street at approximately 1.15 am on Saturday night/Sunday morning.
"One of the men defending a female customer from a verbal assault was hit on the head and suffered injuries to the eye area as well as a broken nose.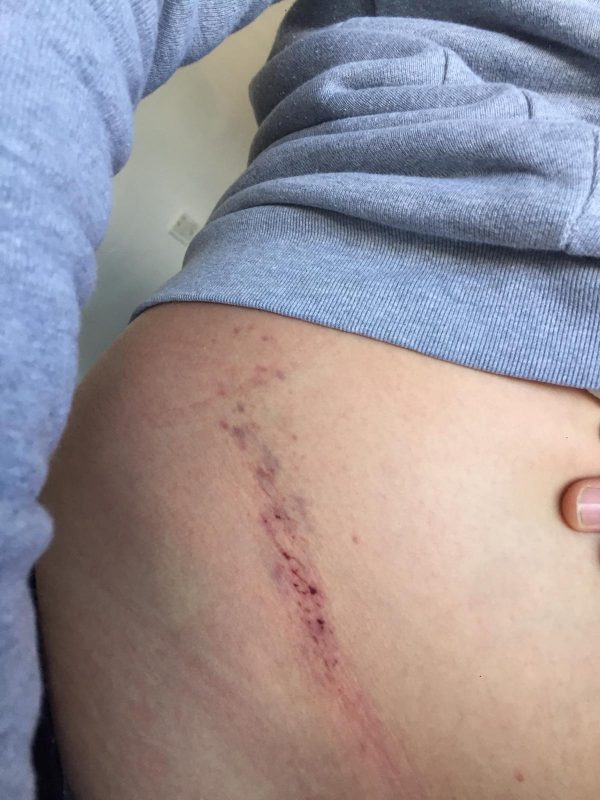 "His partner who was waiting outside, entered the takeaway on hearing the homophobic language directed at his partner and he too was set upon.
"Dragged outside he was left on the ground with injuries to the head and body.
"As well as the physical attack the two men and a female friend were subjected to a torrent of homophobic abuse.
"Foyle Pride would like to hear from anyone in the area who witnessed this vicious attack and may have any information.
"All information received will be treated with the strictest confidence.
"We wish them both a speedy recovery from this despicable attack on members of our community!
If you have been affected deeply by any of this you can contact The Rainbow Project's advocacy worker Aisling Twomey who is there to offer support and advocate on your behalf.
"Her details are on email [email protected] or by phone 07904864957."
Police are asking for anyone with information to contact them.
Inspector John Moore said: "We are making enquiries to establish what occurred and who was involved in this incident, which is being treated as a homophobic hate crime."
Anyone with information is asked to contact police at Strand Road on the 101 number.
Alternatively, information can be passed anonymously to Crimestoppers on freephone 0800 555 111.
Tags:
TWO men have been left with injuries to their heads and faces after what police are treating as a homophobic attack in Derry.