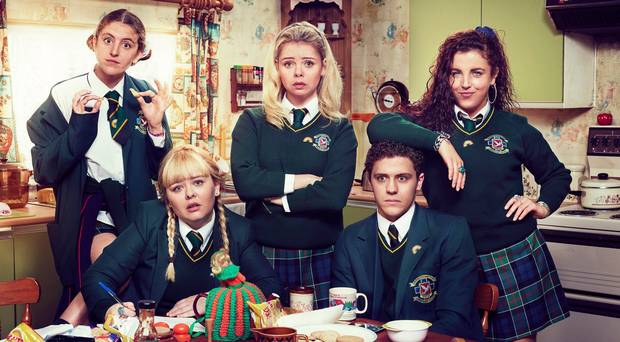 NETFLIX has abruptly pulled the second season of Channel 4's hit comedy 'Derry Girls' from its service in the UK and Ireland.
It came after it discovered it had jumped the gun in rolling out the award winning show.
Netflix issued a rare statement on Twitter, highlighting that it was "a bit early" in launching season two on July 9.
A spokesperson for Hat Trick productions, which makes Derry Girls, said that the streaming giant removed the show because it does not have rights to the program in the UK until season three premieres.
But as season three's planned spring/summer shoot has been halted due to COVID-19, it could be at least another year before the second season returns to Netflix.
It's understood, however, that both seasons of the show are still available in their entirety to global audiences outside of the UK.
In the meantime, Netflix is redirecting audiences eager to watch season two, which aired in April 2019, to broadcaster Channel 4's ad-supported catch-up service All 4.
This has prompted some fans to complain about being forced to watch 'Derry Girls' with adVertisements.
Filming for season three of 'Derry Girls' was due to start in Derry city in March this year.
But when lockdown was enforced, the cameras were unable to roll and recording had to be put on hold.
Writer Lisa McGee is hoping production of season three could start within the next few months after further easing of lockdown restrictions.
Tags: