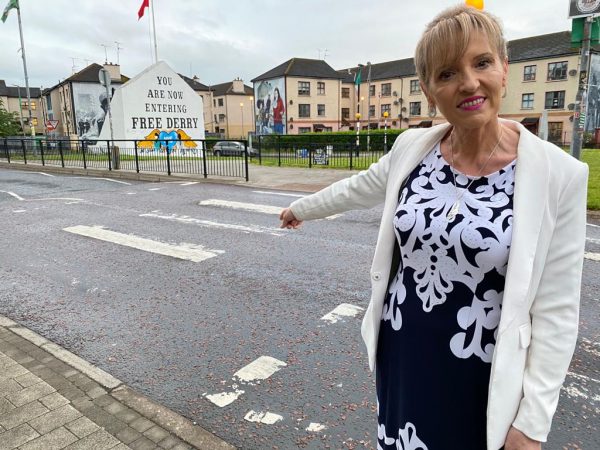 SDLP Minister for Infrastructure Nicola Mallon has said she will not consider painting the two zebra crossings at Free Derry Corner in the colours of the Rainbow Flag to celebrate both Foyle Pride and the Gasyard Féile.
The request had been made by Sinn Féin MLA for Foyle Martina Anderson.
She said: "This is an extremely disappointing decision and seems to be based solely on what the legislation on zebra crossings currently states.
"The Minister has also claimed that to paint the crossings in the rainbow colours would create 'safety and liability risks'.
"Whilst legislation describes how a zebra crossing should be painted, there are many places across Europe and the world who have already addressed this barrier and created these rainbow crossings.
"If it can be done in New York, Brussels or Sydney it can be done in Derry- but it requires the Minister to be proactive and explore how this can be done.
"LGBTQI+ people in the north are three times more likely to attempt suicide, five times more likely to be medicated for depression and twenty times more likely to suffer from an eating disorder.
"Many same sex couples are frightened to show each other affection in public, there are couples in Civil Partnerships still fighting to get married and Trans+ persons are still consistently misgendered and are denied their fundamental rights of identity and self-expression.
"A rainbow crossing does not solve these problems, but it is at least a visible show of support for the LGBTQI+ community at a time when this solidarity is massively needed."
Tags: