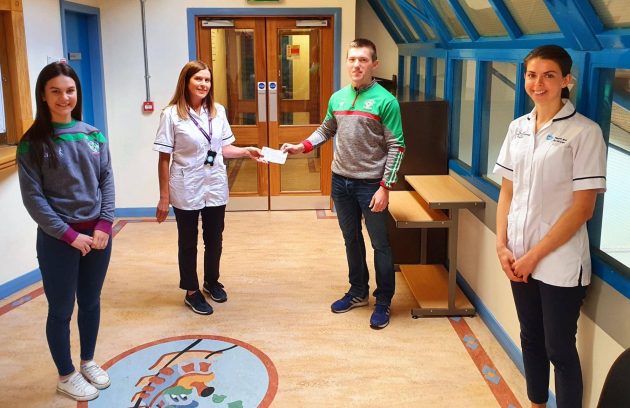 THE Western Trust has thanked Owen Roes Football Association who held a charity Sunrise to Sunset run in Moorlough and raised an incredible £4,200 for its Speech and Language Therapy Services.
Antoinette Forbes, Speech and Language Therapist and Locality Lead for Strabane and Castlederg said: "A massive thank you to Owen Roes Football Association for their donation to Communication Matters.
"The money will enable Speech and Language therapists across the Western Trust area to purchase equipment to communicate with their patients and clients at home during the COVID 19 restrictions.
"We are extremely grateful for the generosity and support we have received.
"We really appreciate the innovative fundraising efforts of the local community which have been shown during this challenging time for healthcare staff.
"Thank you so much."
Gerard Devine from Owen Roes Football Association is pictured abvove with Antoinette Forbes and Aileen Duffy from the Western Trust's Speech and Language Therapy Department and Chloe Devine from Owen Roes.
Tags: