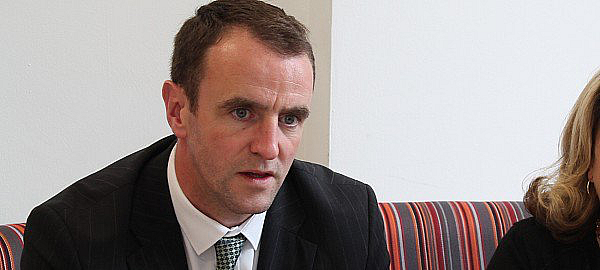 SDLP Social Justice Spokesperson Mark H Durkan has called for clarity around the resumption of respite and day opportunities for individuals with learning disabilities.
In response to his Assembly question on the matter, the Department of Health assured that detailed planning was underway to reopen these services.
Said the Foyle MLA: "Lockdown has been an upheaval for everyone but for those individuals with learning disabilities and their families, it has been particularly challenging.
"Speaking with many families on this issue, it is clear that some feel abandoned without the support services they rely on.
"This has been compounded by the seeming lack of communication from both the executive and providers.
"While I appreciate that the health and safety of staff and the individuals who avail of these facilities is paramount, it needs to be acknowledged that the uncertainty surrounding their reopening is causing increasing anxiety and frustration.
"For many of these families, routine is golden.
"The implications of COVID for them has no doubt proven much more difficult to navigate.
"The accounts I am hearing from parents on a daily basis are harrowing and while I accept that the department and trust must abide by health and safety guidance, I cannot accept that parents of children and adults with complex needs are still awaiting clarity.
"It is a bitter pill to swallow, given that pubs, retailers and beauticians to name but a few, can open their doors from this week.
"These day-care centres and respite facilities are an essential opportunity for exhausted parents to recharge, for individuals to socialise with their friends and enjoy time away from home- they are a crucial crutch for families to lean on.
"We cannot let these families feel forgotten about amidst this crisis; support for them should have been prioritised and at the very least clear, definitive information provided."
Tags: