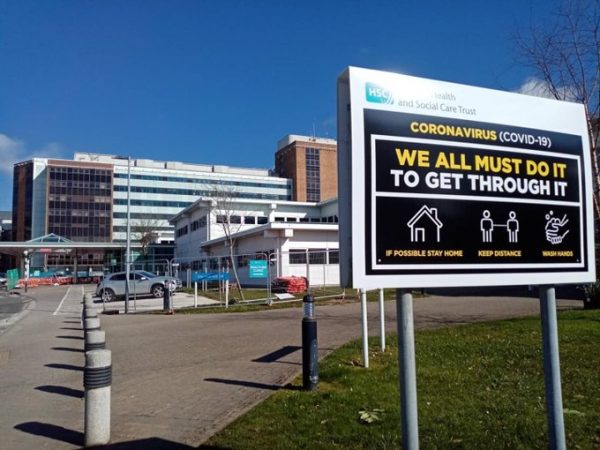 NEW guidance for hospital and care home visitors will come into effect next Monday, July 6, the Health Minister has confirmed.
Robin Swann says he was aware of families yearning to see loved one in hospitals and care homes.
Speaking at today's daily Stormont briefing, he said there would be new guidance for visitors, who he said would be required to wear face coverings.
He says the guidance would apply to birth partners who will be allowed to accompany pregnant women to scans and for the duration of labour and to visit ante-natal and postnatal wards.
One visitor will be allowed to visit per patient at any one time.
Mr Swann says the reduction in deaths linked to Coronavirus was "hugely encouraging" but warned the virus "remains a serious threat".
"I cannot stress enough the dangers that remain," he said.
"Despite what people may say or people may do, we are through the first peak but we are by no means through the virus."
Earlier at a health committee meeting, the Health Minister said every care home resident and staff member in the North of Ireland have now been offered coronavirus testing – although not all have taken up the opportunity.
He said there were still two homes remaining to be tested.
12,611 care home residents have been tested for Covid-19, with 96 testing positive.
17,945 care home staff have been tested, with 84 receiving positive results.
Chief Medical Officer Michael McBride also told the committee testing in care homes would be completed today.
That's in line with the end of June target the Department of Health set last month.
Tags: